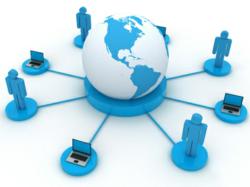 Minneapolis, MN (PRWEB) August 28, 2012
The Internet has changed the way nonprofits and charitable organizations hold fundraising auctions and events. WeRaiseIt has noticed this change and offers the one-stop shop for all online fundraising needs. So why run an online auction?
-First and foremost, save money – One of the biggest concerns with holding an auction is cost. To avoid all of those overhead charges, host an online auction to save money.
-Time is money – Subtract the time it takes on event logistics, with much less work the night of the event. There is no need for setting up tables and chairs, or carrying out the items not sold during the event. Also enjoy a much smoother event registration and close-out at the end of the event.
-Your donors are online – Consumers are spending more of time and money online, shopping, donating, and communicating. Fundraising will be much easier when the auction is where the donors are online.
-Raise money 24/7 – Online auctions enable bidding at any hour, and can be accessed by anyone and everyone whether they are able to attend the live event or not. The online auction is able to raise money before, during and after events. A great tool to maximize online auctions is to promote through social media.
To learn more about hosting online auctions visit http://www.weraiseit.com for more information. Or give us a call at 612-706-5968.
About Event Payment Services: Event Payment Services was created by BancCard Financial Services, Inc. (BFSI) to specialize in the fundraising needs of nonprofit organizations. ePSPay ™ and WeRaiseIt are brands of Event Payment Services. Since 1997, BFSI has provided credit and debit card processing, check verification, check conversion/imaging, gift and loyalty card services, and merchant processing terminals. BFSI provides these services through its terminals and web-based software. EPS was created in 2006 to focus on the fundraising needs of nonprofit organizations. BFSI, through ePSPay ™ and WeRaiseIt brands, is an innovator in fundraising tools for the nonprofit world. BFSI, EPS and WeRaiseIt can be found on the web at http://www.eventpaymentservices.com, http://www.weraiseit.com