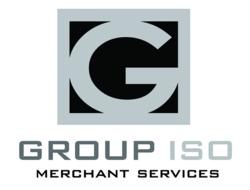 Irvine, CA (PRWEB) August 29, 2012
The 9th Annual WSAA 2012 Conference will be hosted on September 26th and 27th at the Hyatt Regency Resort & Spa in Huntington Beach, CA. The conference will be attended by a delegation from Group ISO.
As a token of appreciation, and a chance to socialize, Group ISO has reserved a suite to share with their friends and ISO agent partners and would like to invite all to attend. We would love to catch up and kick back. If you plan on attending WSAA and would like to join us at our Meet and Greet, please RSVP by calling us at 1-800-722-GISO (4476) or emailing us at agentsupport(at)groupiso(dot)com.
WSAA is a non profit organization that provides an independent forum for acquirers to keep educated and informed on the changes in the needs of the financial services industry.
The 9th Western States Acquirers Association annual conference will be held at the world-renowned Hyatt Regency Resort and Spa. The keynote speaker will be Jeffrey Hayzlett, a global business celebrity and former Fortune 100 c-suite executive. Mr. Hayzlett is also the author of "The Mirror Test" and "Running the Gauntlet."
Group ISO merchant services is a merchant processor dedicated to helping businesses grow through the use of their complete range of top-of-the-line merchant account services. Group ISO provides credit and debit card processing, check processing, and mobile credit card processing that enables businesses to accept payments seamlessly through credit card terminals, point of sales systems, smart phones and tablets as well as credit card processing software.