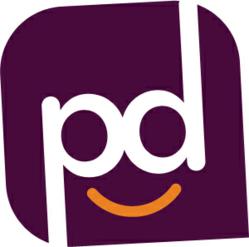 Menlo Park, CA (PRWEB) August 28, 2012
PokitDok, a Silicon Valley based health and wellness startup, is excited to announce the recent addition of two key members to their staff. Joining the team are Eric Bailey in the role of Creative Director and W. Bryan Smith in the role of Chief Scientist.
Eric Bailey comes to PokitDok from Frog Design where he led multi-disciplinary teams as a user experience Creative Director. In his time with Frog he specialized in product and service ecosystems for Healthcare, Wellness and Fitness, Education and Entertainment. He led user research, design, brand and business strategy, and prototyping for clients such as Welch Allyn, LifeScan, StarTrac, Ethicon Endo-Surgery, Disney, InterComponentWare, Medingo, Stupski Foundation, and JP Morgan Chase. Prior to Frog Mr. Bailey built Internet brands for Fortune 500 companies as a Senior Designer at Giant Step. He holds a BS in Graphic Design from the University of Cincinnati and an MA in Educational Technology from Stanford University.
W. Bryan Smith comes to PokitDok from Idle Games where he served as a Senior Data Scientist. In this role he developed a production in-game recommendation system for pairing partners as well as models for ad optimization and conversion. Prior to Idle Games Mr. Smith held the position of Senior Scientist in Machine Learning with Quid and as Vice President of Neuroscience Research with EmSense Corporation. Before that he held several research and programing roles in various industries. He has expertise in the areas of Machine Learning, Data Mining, Predictive Modeling, and Neuroscience. He holds a BS in Neuroscience and Chemistry from the University of Southern California and a PhD in Neuroscience from the California Institute of Technology.
Mr. Bailey and Mr. Smith join the highly diverse PokitDok team, which is comprised of professionals with a broad range of experience and talent. Having worked for companies and institutions such as Stanford, Apple, Microsoft, Fujifilm, Rovio, and Belkin, the PokitDok team's backgrounds span signal processing, semantic intelligence, Medical big data, and consumer electronics.
ABOUT POKITDOK
With a goal of empowering users to take control of their health, PokitDok members are able to research symptoms and diagnoses, share health and wellness-related content, as well as connect with the PokitDok community.
Focused on providing credible information and access to all available treatment options, PokitDok boasts a practitioner network comprised of both traditional and alternative care providers. These providers offer exclusive, discounted pricing on services and treatments on everything -- from mammograms to yoga classes -- all of which can be purchased for cash through the PokitDok marketplace.
###