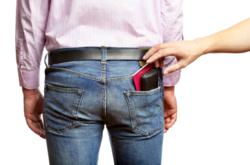 The U.S. State Department reported 60,984 passport thefts last year alone
Boca Raton, FL (PRWEB) August 28, 2012
Thanks in part to a global recession, which has hit poor countries particularly hard, small crime is on the rise. Petty theft, such as pick-pocketing, is particularly prevalent at the moment, as reported by Allinclusive.co, an all-inclusive vacations online reservation service. While travelers should still feel safe in tourist-friendly destinations, it's important to be aware of the problem to avoid these small crimes. Nothing ruins a vacation faster than having your possessions stolen.
A Case Study on Petty Theft While Vacationing
Allison, a recent customer of Allinclusive.co, reported that she had her purse snatched while on vacation in Cancun, Mexico. The purse carried all of her belongings, including her family's passports. Allison unfortunately is not alone. According to The New York Times, the U.S. State Department reported 60,984 passport thefts last year alone. It's important to know what to do in these situations.
Measures for Avoiding Petty Theft While Traveling
Travel experts recommend the following preventative measures to avoid pick-pocketing and other thefts while traveling:

Keep passport as close to your body as possible
Credit cards and cash should be split between traveling parties
Don't bring more cash than you need
Utilize hotel's safe while at the beach or pool
If you're going to an all-inclusive vacation where everything is prepaid, just bring a few dollars and a credit card
Reacting to Petty Theft Abroad
Even the most careful traveler can be the victim of petty theft. Experienced travelers recommend taking the following actions to deal with passport theft and other petty crimes while traveling abroad:

Keep a copy of your passport at home
File a police report as soon as a theft occurs
Bring ID copy and police report to the U.S. Consulate for an emergency replacement
Cancel all credit cards
If you have an American Express card, they offer a Global Assist® Service including passport assistance and emergency cash
About AllInclusive.co:
AllInclusive.co was created by a group of veteran travel agents and tour operators with over 30 years of experience as a wholesale tour operator in the Caribbean and other exotic places. For more information, visit http://www.allinclusive.co.