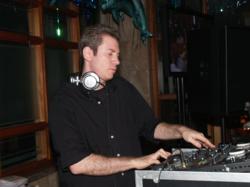 Jerry Laskin Enterprises, a top New York, New Jersey, Connecticut Wedding DJ, Bar Mitzvah DJ, Bat Mitzvah DJ, updates DJ, Photo Favors, and Party Planning website.
New York, NY (PRWEB) August 28, 2012
Jerry Laskin Enterprises, a top New York wedding, bar / bat mitzvah, and sweet 16 DJ, is proud to announce a major revision to its entertainment and photo favors website. As a top NYC DJ, Jerry Laskin Enterprises provides disc jockey and music entertainment for events such as weddings, bar mitzvahs, bat mitzvahs, and sweet sixteen parties in the greater New York tri-state area.
"Fall is a major time for weddings, and bar mitzvah entertainment, " explained Jerry Laskin, owner of Jerry Laskin Enterprises. "Our website includes green screen photo favors, intelligent lighting suggestions, and party motivators to help party planners generate ideas for their next amazing event."
For more information, go to

Using the Web to Plan Top Wedding and Bar Mitzvah Entertainment
The Internet now makes party planning easier than ever. Clients planning their special events, weddings and bar mitzvahs can now use the Jerry Laskin Enterprises website as an idea resource for viewing photo montages, listening to MP3 playlists of DJ samples, and understanding how a dancer motivator can turn an average party into an event to remember. NYC residents who are planning an event go through three common stages and the website is built to accomodate these needs. First, in the information discovery phase, the party planner looks for top NYC DJ and entertainment websites, and the new Jerry Laskin Enterprises website is optimized to show on these Google searches. Second, the party planner looks for ideas about entertainment, music, and photo favors, the new website has a cornucopia of ideas about planning the best wedding, an amazing wedding reception or even a novel sweet sixteen party. Third, the party planner reaches out to a prospective DJ and entertainment expert, and the new website makes it easy to send an interactive query.
About Jerry Laskin Enterprises, Inc.
Jerry Laskin Enterprises is a top DJ, photo favors and entertainment service serving the New York metro area including New York City, Northern New Jersey, and Connecticut. The company has been in business twenty years and has a reputation for attention to detail, and making every event an event to remember.
Jerry Laskin Enterprises, Inc.
http://www.jerrylaskin.com
Tel. 800-339-5379