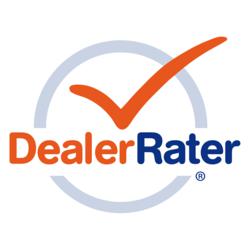 Online consumer reviews are the second most trusted form of advertising – increasing 15% in the past four years alone,
Waltham, Mass. (PRWEB) August 29, 2012
DealerRater, the world's premier car dealer review web site, today announced that its vice president of sales, Heather MacKinnon, will be a featured speaker at AutoCon2012 to be held at the Aria Hotel & Casino in Las Vegas, Nevada, September 5-8, 2012. MacKinnon's presentation entitled, "The Do's & Don'ts of Managing and Leveraging Your Online Reputation," will be held Friday, September 7, at 10:00 am. Attendees will learn about the myths vs. the realities involving online reputation management and the "do's and don'ts" of building credible, third-party reviews.
"Online consumer reviews are the second most trusted form of advertising – increasing 15% in the past four years alone," said MacKinnon. "Although dealers often understand the power of online reviews, they need to think offensively when adopting an online reputation management strategy. Dealers are invited to join my presentation to gain best practices for adopting an offensive approach to effectively build and leverage online reviews for competitive gain."
Attendees will take back to their dealerships numerous valuable insights and tips, including:

A broader understanding of the importance of an online reputation both at the dealership and employee levels, and the necessary steps to effectively monitor and build online reviews.
Best practices for building real, credible reviews and how to recognize potential pitfalls in soliciting and building online reviews.
Key tactics for monitoring reviews across the Web, ensuring a proper review mix, and focusing efforts on third-party review content that matters to customers and prospects.
Strategies for leveraging online reviews to boost showroom traffic and sell more cars across the Web and in the showroom.
MacKinnon is a recognized thought leader and author in the area of online reputation management. She is also a well-known, in-demand speaker at automotive industry conferences and dealer associations throughout the U.S. and Canada.
With 2012 representing the company's 10-year anniversary, DealerRater enjoys distinction as the first and largest third-party review web site dedicated solely to automotive dealerships. The DealerRater site has demonstrated record growth in consumer reviews and is fast approaching its 800,000th review milestone. As a result, 25% of all franchised dealers in the U.S. have embraced DealerRater and its popular Certified Dealer Program as a critical component to their online reputation efforts. Certified Dealers are able to connect with DealerRater's 9.5 million web site visitors while demonstrating an utmost commitment to quality customer service.
For more information, visit http://www.DealerRater.com, call 800-266-9455, or talk to the DealerRater team at Booth #416, at AutoCon 2012 in Las Vegas, Nevada on September 3-5, 2012.
About DealerRater:
DealerRater was founded in 2002 as the first car dealer review website worldwide. DealerRater is the world's #1 online resource for anyone seeking trusted third-party information on automobile dealerships. DealerRater features more than 41,000 U.S. and Canadian car dealers, nearly 800,000 consumer reviews and over 1,000,000 cars for sale. DealerRater attracts more than 9.5 million consumers every year who visit the site to search for car dealerships, read current reviews, write their own descriptive reviews, and find car deals – all for free. In addition, DealerRater offers qualified car dealers a Certified Dealer Program as a reputation management tool to help them grow their online presence and achieve higher SEO rankings across the Web. Today, more than 4,400 dealers are members of the DealerRater® Certified Dealer Program. DealerRater achieved the #137 position on the 2012 Inc. 500 list, an exclusive ranking of the fastest-growing private companies in the United States. For more information, visit http://www.DealerRater.com or call 800-266-9455.