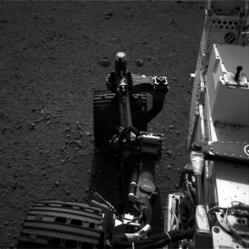 "We are proud to have participated."
Fontana, CA (PRWEB) August 28, 2012
Vista Metals Corp would like to congratulate JPL and NASA on a successful landing of the Mars rover. Specialty aluminum products were provided by Vista, the world's largest independent producer of specialty aluminum products, for the Curiosity.
Vista salutes the ingenuity and hard work of the engineers and everyone involved in this historical event. It is clear that the USA is still the world leader in space exploration and this voyage will greatly help expand man's knowledge of Mars and the universe beyond.
"This is very exciting news and we look forward to following Curiosity's journey," expressed Vista Metals' President, Andrew Primack. "We are proud to have participated."
Vista provided special alloys for the rover wheel forgings and other components. Their products are frequently selected for applications needing the highest possible quality aluminum alloys.
Vista Metals Corp is the largest global independent producer of specialty aluminum products. They are located in Fontana, California and Adairsville, Georgia. Along with its cast plate offerings, Vista produces aluminum billet for the hard and soft alloy extrusion industry, cast and scalped billet for the forging industry and slab for rolling applications. More information can be found at http://www.vistametals.com.