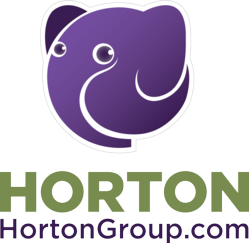 Nashville, Tenn. (PRWEB) August 27, 2012
Horton Group has seen a steady rise in business as organizations and businesses in the Tennessee area seek skilled professionals to provide them with effective marketing solutions. To help meet the additional organizational and administrative workloads, Horton Group has hired Jennifer Montgomery as client relations specialist. Montgomery's main tasks will be the complete management of front office administrative duties. She will also play an integral role in overall organization, acting as the first point of contact for the majority of Horton Group's prospective clients.
"It is important to us that when people walk through our front door they are greeted by someone who exemplifies the Horton Group commitment to friendly service with a professional attitude," stated Horton Group Business Manager, Ann Manning. "Jennifer is great with customers and always willing to take on extra duties whenever a need arises. Since being here she has already made a positive impact on our ability to facilitate client's needs."
Horton Group offers a wide range of advertising and marketing services. With such a varying degree of projects it is Montgomery's duty to direct prospective clients to the correct personnel who can best serve their needs. Montgomery is also expected to be familiar with the complete Horton Group process. The Nashville online marketing firm promotes collaboration between all departments. Eventually, Montgomery's responsibilities will expand to cover a more supportive role. In addition to administrative duties she will help coordinate basic maintenance for client's website and assist with web content.
"I really enjoy working at Horton Group; being surrounded by creative, fun people makes it easy to want to come to work every day," stated Montgomery. "The sense of team here is amazing; everyone contributes on almost every project. My main goal is to help highlight that positive culture for our clients – let them know they are not getting just an agency but a trusted partner."
Montgomery has lived in eleven cities and two different countries in a little over two decades before planting roots in Nashville. While attending Arizona State University she received a degree in Journalism and Mass Communication and is currently working on a second degree in graphic design. Before joining Horton Group she honed her skills for client relations working as the office manager for a printing company based out of Scottsdale, Az. Montgomery, who comes from a military family also serves as a Military Policewoman in the Army Reserves. When she is not working or serving the country she enjoys spending time outdoors and reading.
About Horton Group
For more than 16 years the Nashville marketing agency has been helping businesses and entrepreneurs flourish by offering professional, friendly and dedicated service at affordable rates. Horton Group adheres to a mission of organically growing economy by providing businesses with the tools to promote consistent branding and increase revenues. They offer professional web development and design services along with a variety of marketing resources including search engine optimization, content creation, social media management and email marketing.
For additional information on Horton Group's marketing and advertising services contact them at, 615-292-8642.