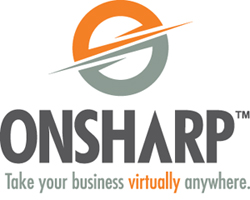 HubSpot 3 is a great platform to help businesses with their online marketing efforts.
Fargo, ND (PRWEB) August 29, 2012
HubSpot has just announced the release of the most recent version of their all-in-one marketing platform called HubSpot 3. As a service and technology partner, Onsharp is excited to share the updates that were presented at the August 29th keynote of Inbound 2012 because HubSpot 3 is a great platform to help businesses with their online marketing efforts.
Updated and new features include:

Contacts Database: Contacts is really the brain of the new platform with lead and customer profiles automatically adapting based on changing preferences and interactions with the company.
Email: The email system is closely integrated with the contacts database, workflows social media, dynamic content and a company's CRM system. It enables greater personalization and deliverability than ever before.
Workflows: More than email automation, workflow enables marketers to trigger campaigns, change contact profile properties, score leads, send notifications, and sync to a CRM system based on when a lead has met a set of conditions.
Landing Pages: Landing pages have been rebuilt to be closely integrated with the Contacts database, CRM systems, email, dynamic components, and social media. Using the new landing pages marketers can build, implement, and measure a full multichannel campaign in one place.
Smart Forms: Smart forms adapt and minimize over time. As a company gathers contact information about a given lead, the forms remove fields that have been satisfied in past submissions, making for a better user experience.
Smart CTAs: Built off the Contacts database, HubSpot 3 enables you to show images and CTAs that adapt to reflect the interests and stored qualities of the person viewing them.
Smart Lists: Smart lists are continually evolving contact lists based on a set of criteria. Each time an individual meets the rules of a smart list, they are added.
Social Media: With a new integration directly into Contacts, HubSpot Social Media now enables you to view a lead's social activity and create dynamic segments based on your most engaged social media followers.
Mobile App: Available for free in the apple store, HubSpot has added a mobile application to enable marketers to keep tabs on their lead generation and customer conversions on the go.
Salesforce.com Integration: HubSpot 3 brings you an even stronger Salesforce.com connector than ever.
For more information visit http://www.hubspot.com or contact a representative at Onsharp http://www.onsharp.com
About Onsharp
HubSpot Partner, Onsharp is an interactive agency that architects, builds, and supports web-based solutions. Onsharp offers custom HubSpot development and inbound marketing services. We're passionate about technology, but not just because we think it's cool. We are experts at helping businesses understand how new technologies and trends can help them meet customer demand while improving productivity. Onsharp strives to create success in the lives of all people, businesses, and communities they serve. For more information about Onsharp, please visit http://www.onsharp.com or call toll-free at 1.866.ONSHARP.