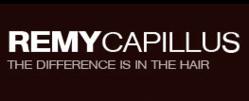 Philadelphia, PA (PRWEB) August 28, 2012
Retail and Wholesale customers wanting to expand their extension business through bulk hair extensions or have manufactured their own line of extensions can now buy directly from Remy Capillus. The experience with bulk hair suppliers is always the same: inconsistent quality and inconsistent customer service. Remy Capillus aims to change all of that. Remy Capillus' supplies the same 100% Virgin Remy Indian Human hair found in their extensions to their private label and bulk hair customers from around the world, including such cities as Atlanta, Boston, New York, Philadelphia, Washington, DC, Los Angeles, Dallas as well as cities throughout Europe and even into New Zealand and Australia. Customers can now enjoy the peace of mind that the Remy Capillus brand provides to all of its customers.
When customers buy hair extensions online wholesale from Remy Capillus, they can expect 100% Virgin Remy Indian Hair. The difference truly is in the hair and one touch is all it will take to understand this. The naturally vibrant and soft to both the look and touch hair that is found in their extensions is what they sell through their bulk hair programs.
For anyone who has bought bulk hair before, the experience can be stressful and often times frustrating. Remy eliminates the stress by providing peace of mind throughout the entire process. Remy Capillus stands behind its products and offers a guarantee on the client's satisfaction. They also provide consistent quality customers can depend on, by treating every order like it is the first. Order after order, month after month, they will provide customers with the same high quality they have come to expect from both Remy Capillus'products and customer service. For first-class customer service, every single customer who places a bulk hair order or private label order will be assigned a personal sales representative to make sure every transaction runs smoothly.
About Remy Capillus:
They are a family owned and run U.S. manufacturer of 100% ethically sourced and manufactured human hair extensions based in Philadelphia. Their hair specialists utilize a manufacturing process that ensures both the quality and consistency of their extensions while providing customer service that is second to none in their industry.
People interested in Remy wholesale hair extensions should visit http://www.remycapillus.com for more information.