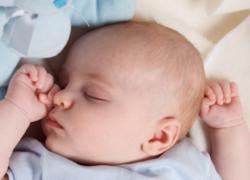 I'm there to show them the exact steps to get their child sleeping through the night...
Chicago, IL (PRWEB) August 28, 2012
Kim Schaf, Certified Baby and Toddler Sleep Consultant, has long served the Chicago community, saving parents from the stress of dealing with months of sleep deprivation. With the start of a brand new school year, Schaf announces her most intensive Sleep Solution Package yet.
Parents who sign up will benefit from a 13-hour overnight, in-person package with Schaf's expert guidance and strategy. Schaf, who has helped hundreds of parents resolve their child's sleep problems had this to say: "Many parents have tried other methods and haven't seen results, or they worry that they'll 'cave' in the middle of the night and revert to old sleep props (feeding or rocking to sleep, or bringing baby back to their bed)." Schaf explained, "I'm there to show them the exact steps to get their child sleeping through the night and give them the motivation and confidence they need to continue and see success."
After parents fill out a preliminary questionnaire, a 30-minute telephone consultation will be scheduled with Schaf to discuss the current sleep issues and the logistics of the overnight stay. Schaf will arrive one hour prior to the child's recommended bedtime and stay 13 hours, teaching the parent how to implement the Sleep Plan, including the bedtime routine, getting the child to fall asleep, night wakings and early rising.
"Making a change in a baby or child's sleep schedule can be very stressful for a parent," said Schaf, "so I am there to hold their hand through the process and continue to remind them that they are giving their child the best gift--healthy sleep habits."
During the first week after the overnight stay, parents will receive three follow-up phone calls with Schaf, who will troubleshoot any issues that arise and offer solutions. Beginning on the day of the overnight stay, parents will also have two weeks of unlimited email support. A 28-page FAQ Information Guide is also included in the package.
The Overnight Sleep Solution Package is meant to be a permanent "fix" for the sleep problem, not a temporary respite (as from having a night nanny). "I've worked with families who've hired nannies to come in for night feeds for several months, after which they had gotten a bit more sleep, but the sleep issues were still present," said Schaf. "Parents are amazed how quickly their little ones adapt to the new schedule and start sleeping through the night."
To inquire about the Overnight Sleep Solution Package, please email Kim(at)SleepTrainingSolutions(dot)com.
About Sleep Training Solutions
Sleep Training Solutions, a leading infant and child sleep consulting company, provides education and training to parents in the Chicago area and across the country through private and semi-private consultations and seminars. Sleep problems that can be resolved include issues with bedtime, night wakings, naptime and early rising in infants and children up through age eight. Find Sleep Training Solutions on Facebook and follow on Twitter @sleepbetterbaby.
About Kim Schaf
Kim Schaf is the Founder and President of Sleep Training Solutions and the Midwest Regional Director (USA) for the Association of Professional Sleep Consultants (APSC). After completing an extensive training and mentoring program with one of the world's most respected child sleep authorities, she became a Certified Infant and Child Sleep Consultant and offers expert guidance to resolve behavioral sleep issues for families across the country. She provides community education on child sleep issues, leading workshops at preschools, day care centers, pediatrician offices and new mom groups. She is also available for corporate speaking engagements. Kim has a Master of Arts degree in Teaching and is a member of the American Sleep Association, the North Suburban Children's Business Network and the Neighborhood Parents Network. She lives in a northern suburb of Chicago with her husband and two small children, both of whom are excellent sleepers.
Photo: Yanik Chauvin