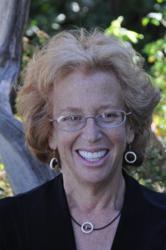 No matter what stage of life someone is in, we keep coming back to the family dynamics – the issues don't just go away just because someone turns 80.
Denver, CO (PRWEB) August 28, 2012
Dr. Jane Ginsberg, Founder and President of AskAnAlly.com, the provider of free online advice from a psychologist, announces a new program titled, 'Coping With Care: Supporting the People Who Are Placing Their Elderly Loved One in a Facility'.
The program focuses on the transition that is faced by the whole family - especially the adult children - when an elderly parent moves into an elder care facility. Often they are dealing with complicated family dynamics, guilt, fear, grief and overwhelm. "This is a time of great stress for the adult children," said Dr. Ginsberg, "and most facilities do not address these issues."
Jane Ginsberg is quickly becoming one of the go-to experts on Elder Care in the industry. She not only sees elderly clients and their families in her private practice, but she also consults for elder care facilities, runs workshops, and acts as a mediator for families dealing with the trials and tribulations of having a loved one grow older. She designed two (with a third in the works) innovative workshops for elders called, 'Coping With Being Older and Wiser Than Everyone Else', that focus on helping the elderly navigate this difficult terrain. Now she is turning her attention to the families.
"No matter what stage of life someone is in, we keep coming back to the family dynamics – the issues don't just go away just because someone turns 80," she says. "Having spent so much time working with my elderly clients, I feel I come to this with a unique perspective."
It is a desperately needed, cutting edge program that will not only help the families, but will also support the staff at facilities, who are often the recipients of the families' angst. The program assists administrators, social workers, nurses and aids – who are often burdened with issues that are beyond their expertise. It also includes families coping with unique circumstances (e.g. neurologically impaired children).
The program includes:

Weekly Support Groups Offered several times during the week to accommodate as many different schedules as possible.
Family Mediation Often old dynamics and issues arise as adult siblings attempt to work together as a team. Old resentments rear their ugly heads when one sibling lives nearby and another does not. Mediation allows them to come up with new ways of interacting with each other.
Individual Sessions Watching parents age, trying to prepare for death, is earth tilting. It is common for many issues to arise.
Monthly Lectures: Coping with Care There are many common experiences that both the elders and their families cope with. This series presents the basic issues, allowing for normalizing, support, understanding of this stage of life and an opportunity to prepare for what's to come.
Building Mutual and Reciprocal Resources Often family members feel they should come by more often than they are able. This allows families to meet and help each other. It allows people to feel less alone in the process.
For more information about this program and the Elder Care workshops, visit AskAnAlly.com/Events.
Jane Ginsberg is a psychologist and the founder and creator of AskAnAlly.com. She has been helping people reach their full potential for over 28 years. She currently divides her time between Denver, Colorado, and Cape Cod, Massachusetts, with her daughter, Hannah, their dog, Chester and Smoothie, the bearded dragon.
# # #