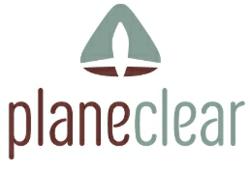 Partnering with Carefree Lifestyle allows us to consistently deliver the highest levels of quality and service from your front door, through your entire travel itinerary and back home again.
New York, NY & Miami, FL (PRWEB) August 28, 2012
PlaneClear, celebrated for bringing unprecedented transparency to the private aviation charter industry, has partnered with Carefree Lifestyle to offer globetrotters a 360° offering for luxe and distinctive travel experiences. The mutually exclusive alliance provides PlaneClear's private jet travelers, both business and leisure alike, with access to Carefree Lifestyle's elite suite of services including chauffeured travel options, exotic car rentals, extravagant property rentals, private yacht charters, personal security and professional chef arrangements. These lifestyle arrangements perfectly complement PlaneClear's mandate to provide the finest private aviation solutions. The partnership was announced by James Chitty, President of PlaneClear, and Anthony Marotta, President of Carefree Lifestyle.
"Since founding PlaneClear in 2008, we have been dedicated to providing client-centric private aviation solutions that are delivered with integrity and dependability," said Mr. Chitty. "This approach to conducting business isn't restricted from wheels up to wheels down. Partnering with Carefree Lifestyle allows us to consistently deliver the highest levels of quality and service from your front door, through your entire travel itinerary and back home again."
As part of the alliance, PlaneClear's clients have access to the services and experiences that political and influential public figures, entertainers, athletes and affluent travelers have enjoyed globally over the past ten years from full service lifestyle concierge company, Carefree Lifestyle. The reciprocal partnership provides Carefree Lifestyle's access to PlaneClear's on-demand charter services, each personally-tailored and cost-beneficial, with no long-term contracts, large capital investments or commitments to a set number of hours required.
"Carefree Lifestyle believes that to truly live carefree is a privilege that every vacationer deserves to experience," said Mr. Marotta. "PlaneClear provides our customers with completely transparent private aviation options that provide the ultimate in peace of mind. Our clients will delight in PlaneClear's exemplary service and the fair market pricing."
PlaneClear recently re-launched their website - http://www.flyplaneclear.com – to feature an enhanced user interface and introduced the PlaneClear Debit Card. With a deposit of $100,000, Card Members benefit from a ground-breaking pricing model that allows the ability to switch between paying one flat fee above the wholesale cost for of each trip or paying a fixed hourly rate. In addition, funds deposited to the PlaneClear Debit Card never expire and are fully refundable. With guaranteed availability, no blackout dates or restricted service areas, PlaneClear Debit Card Members have the freedom to fly anywhere in the world with ease and peace of mind.
Carefree Lifestyle offices in Miami, Beverly Hills and Manhattan provide a wide array of services to their luxury clientele. The Company is well regarded for providing exotic car, villa and private yacht rentals in Miami, West Palm Beach, Boca Raton, Ft. Lauderdale, Beverly Hills, Orange County, West Los Angeles, Hollywood, Marina Del Rey, Santa Monica, Malibu, Las Vegas, Manhattan, the Hamptons, New Jersey, Connecticut and Philadelphia.
# # #
About PlaneClear
Founded in 2008 by entrepreneurs James Chitty and Nicholas Bozzo, PlaneClear brings unprecedented transparency to the private aviation charter industry. The company was created to bridge the gap in available information between the private aviation client and the operators who exercise control of their charter services. PlaneClear provides impartial, personalized and totally transparent private aviation solutions delivered with integrity and dependability. The result is personally-tailored, cost-beneficial options as unique as the individual needs of our clients.
About Carefree Lifestyle
Carefree Lifestyle has offices in Miami Beach, Los Angeles, and New York. For over a decade the family owned business has been the leader in providing celebrities, CEO's and upscale vacationers with a unique, stress free, and luxury vacations. Imagine arriving in a private jet, being met by a limousine and taken to a mansion or luxury condominium with an exotic car rental parked in the driveway. Carefree Lifestyle's concierge service provides private chefs, maid services, yacht rentals, and entry to the most exclusive clubs. The Company has access to a large inventory of the newest models of exotic and luxury car rentals, including Ferrari, Bentley, Rolls Royce, Lamborghini, SUVs, Mercedes, Porsche and BMWs, available to enjoy in Miami, New York/New Jersey and Los Angeles. Carefree Lifestyle is the one stop shop for individuals interested in enjoying the lifestyles of the rich and famous.