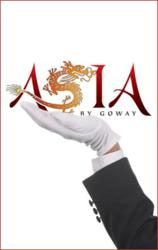 Offering incredible service, such as a personal butler, is a growing trend amongst luxury hotels
(PRWEB) August 28, 2012
India is the ultimate destination for fantastic value and incredible hospitality. Goway Travel has hand picked a range of luxury hotels in India which include the services of a personal butler! These "personal pamperers" are only a phone call away, available 24/7 and can assist guests in packing and unpacking suitcases, arranging restaurant or golf reservations, answering questions or helping with any of the room amenities.
The service is aimed at giving an efficient, warm and caring touch to the guest's stay. In addition, there is a "no tipping" policy, so guests never feel at risk of offending the butlers by possibly under-tipping. Rooms are also replenished with daily newspapers and fresh fruits.
"Offering incredible service, such as a personal butler, is a growing trend amongst luxury hotels," says Diane Molzan, Goway Asia General Manager. "This segment of the market has rebounded nicely but more than ever before, have come to expect that 'wow' factor and unparalleled customer care that a Butler service provides," continues Molzan.
Goway offers The Oberoi hotel in Delhi as part of their 3 day Imperial Splendour Delhi tour. This deluxe hotel was the first hotel to feature 24-hour personal Butler service. Its exquisite interiors, impeccable service and fine cuisine make it amongst the most sought after hotels in Delhi.
Beyond the personalized service, guests staying at Oberoi's Amarvillas in Agra as part of Goway's 1-3 day Agra Taj Mahal India travel idea have the chance to view the changing hues of India's monument to love (the Taj Mahal) from their room or simply walk there in 2 minutes. Guests can also experience the ancient art of yoga and meditation on-site.
Those who stay at the Oberoi Raj Villas on Goway's 3 day Jaipur Pink City travel idea can choose between sleeping in a luxury villa or royal tent set within a royal fort atmosphere. A 250-year-old Shiva temple is on site as well as a Rajasthani haveli (mansion) which serves as the Oberoi Spa and offers a range of holistic therapies.
About Goway
Goway specializes in custom travel tours for independent and group travelers. Since 1970, Goway has provided unforgettable travel experiences to some of the world's most exotic and interesting destinations. Goway's destinations include Australia, Asia, Africa, the Middle East, Latin America, Antarctica and idyllic tropical islands. For a free trip quote, visit http://www.goway.com.