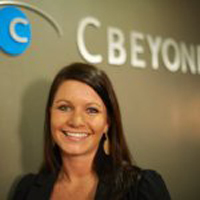 The winners of these awards truly represent the highest caliber of professional women in Georgia's business and technology communities.
Atlanta, GA (PRWEB) August 28, 2012
On Tuesday, August 20th, Business RadioX™'s Elizabeth Gordon, host of Results Matter Radio, welcomed to the studio Katie Tucker with Cbeyond to discuss her role with Women in Technology (WIT) and the upcoming Women of the Year Awards.
Katie Tucker currently serves as a Senior Program Manager in Technology & Operations for Cbeyond. In this role, Tucker is responsible for program management of building acquisition across all markets. Prior to this role, she served as a Marketing Program Manager for Cbeyond. Tucker has worked in IT for more than a decade gaining a diverse skill set from various roles and organizations.
Tucker gives back to the community where she lives and works by giving her time and talent to multiple organizations. She currently serves as Program Director of Signature Events for the WIT Women of the Year Awards. She has also volunteered in the past through Girls Get IT and served as Project Manager for the Women of the Year Awards.
The Women of the Year Awards celebrate women technology executives for their accomplishments as leaders in business, visionaries of technology and women who make a difference in our communities. This year's Awards Gala and Dinner will be held on November 1, 2012 at the Cobb Energy Performing Arts Centre. Winners will be announced in three categories: Small, Medium and Enterprise-sized businesses.
According to Tucker, "The winners of these awards truly represent the highest caliber of professional women in Georgia's business and technology communities." To qualify, women must hold business, technology or scientific leadership roles within a technology organization or maintain technology or scientific leadership positions within a non-technology organization.
Also in the studio discussing Women in Technology were Ann Jacobs-Long and Christina Critzer with SunTrust Banks and Ashby Kent with Burr & Forman. To listen to this broadcast in its entirety, please visit Results Matter Radio.
About Burr & Forman's Results Matter Radio
http://resultsmatterradio.businessradiox.com/
Results Matter Radio brings you pertinent business information and real life solutions to help drive desired results – whatever your business may be. We interview Business Leaders and Trusted Advisors about the most important issues in Commercial Real Estate, International Commerce, Healthcare, Family Business, Corporate Litigation, Finance, Philanthropy, Estate Planning, and more.
About Burr & Forman LLP:
For more than a century, the experienced legal team at Burr & Forman, an Am Law 200 firm, has served clients with local, national, and international interests in numerous industry and practice areas, ranging from commercial litigation and class actions to corporate transactions, including bankruptcy and restructurings. A Southeast regional firm with nearly 250 attorneys and offices in Alabama, Florida, Georgia, Mississippi, and Tennessee, Burr & Forman attorneys draw from a diverse range of resources to help clients achieve their goals and address their complex legal needs. For more information, visit the firm's website at http://www.burr.com.
About Business RadioX™:
Business RadioX™ provides a turnkey solution for business owners who want to leverage the power of internet radio to meet their best prospects, establish credibility for their organization and heighten the placement of their brand in search engines rankings. With a professional venue and a proven formula, Business RadioX™ helps hosts podcast their shows and create a regular stream of dynamic content to share with their prospects and feed the search engines every week. Programs are recorded and streamed live to the internet from our corporate offices in suburban Atlanta. For more information or to hear a live show, visit: http://www.businessradiox.com.