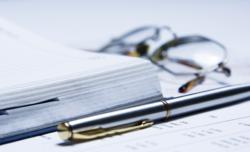 As another year passes in the world of 1099 reporting, we have become accustomed to educating ourselves as to the complicated revisions of the 1099 rules. - Marcia L. Miller, E.A.
(PRWEB) August 28, 2012
Tax Professionals' Resource (TPR) and Lorman Education Services have scheduled tax compliance webinars on "IRS Form 1099 Reporting Updates" for September 21, October 9 and October 23 from 1:00-2:30 pm EST.
Marcia L. Miller, E.A., President and Owner of Financial Horizons, Inc., has been chosen to speak on the IRS Form 1099 revisions. Ms. Miller offers 30 years of accounting, tax, and management consulting experience with an emphasis on representing small business owners in all aspects of tax compliance, employment and labor issues, pension, estate planning as well as Federal, State and Foreign mandatory reporting. According to Ms. Miller, "The World of 1099 reporting requires that we educate ourselves as to the complicated revisions of the 1099 rules. There will be continual uncertainty as to what burdensome revisions we may expect next! Thus, it is imperative to gain insight as to the current laws concerning information reporting."
Program Agenda:
The Basics of 1099 Reporting

Types of Payments Requiring 1099s
IRS TIN Matching Program and Procedures to Correct
Inaccurate 1099s

Electronic Filing of Forms 1099 (FIRE)
Compliance Issues and Fees

IRS 2100/2100A and Subsequent B-Notices to Payees
Increased Penalties for Noncompliance: Penalty Notices
Backup Withholding Requirements
U.S. and Nonresident Requirements – Series W-8 vs. W-9 Forms
Current Hot Topics

Form 1099-B Requirements: Broker Basis Reporting
Consumer/Debtor Alert: Form 1099-C – Cancelation of Debt (COD)
IRS Merchant Acquirer Reporting Requirements: Sec 6050W and Form 1099-K
Independent Contractor Issues – Misclassifications and Remedies (Form 1099-MISC)
Voluntary Classification Settlement Program (VSCP) (Form 8952)
2012 Legislation Updates
With this tax compliance webinar, tax professionals will learn about the types of payments requiring a 1099, the latest 2012 legislation updates and will get more information on Form 1099 compliance issues and penalties.
For more information visit http://www.taxprofessionalsresource.com/audio-conference/390172?tab=agenda?c=11
About Tax Professionals' Resource:
Tax Professionals' Resource is a training and development website dedicated to the enhancement of the tax profession. They are committed to the specific educational and developmental needs of members looking for unique, up-to-date tax training opportunities through audio conferences, seminars, webinars and articles. Members also gain access to product offerings and other educational tools that assist in securing their position at the forefront of their respective disciplines. Tax Professionals' Resource delivers an overall experience that gives their community of tax professionals a distinct competitive advantage.