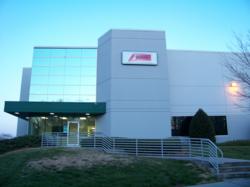 "The acquisitioin strengthens our value proposition."
Brunswick, OH (PRWEB) August 28, 2012
"We are excited to bring the Advent team on board. We believe we have strengthened our value proposition to our distribution partners by combining our label expertise with Advent's ribbon expertise," said Brian D. Gale, President and CEO of I.D. Images. He continued, "This marks our fourth strategic acquisition since 2009. We continue to invest in our business and look forward to continued growth with our distribution partners."
The Advent operations will be based in I.D. Images' new 15,000 square foot facility in Charlotte, NC.
I.D. Images, a leading manufacturer of converted label media, specializes in providing label solutions for supply chain management to brand protection. The company serves varied markets including Transport and Logistics, Food and Beverage, Consumer Durables and Healthcare to name a few. I.D. Images' comprehensive product offering includes thermal transfer labels, ribbons, direct thermal, laser and Integrated labels and cards, on various paper and film or synthetic substrates. In addition, I.D. Images offers significant custom label capabilities including spot and digital printing, multi-web laminations and die-cutting. I.D. Images maintains manufacturing and distribution locations in Cleveland (Brunswick), Cincinnati, Chicago, and Charlotte. I.D. Images sells exclusively through distribution with a primary focus on packaging distributors, value added resellers and other label converters.