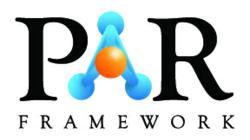 "WCET members share a belief that great value comes from working together toward shared goals" observed Beth Davis, PAR Framework Project Director.
Boulder, CO (PRWEB) August 28, 2012
WICHE, the Western Interstate Commission for Higher Education, announced today that WCET, the WICHE Cooperative for Educational Technologies, has been awarded a $2,557,920 grant from the Bill & Melinda Gates Foundation to validate and extend their ground-breaking work exploring effective uses of big data predictive analytics to improve opportunity and success for low-income and first-generation students. The Predictive Analytics Reporting (PAR) Framework helps predict risks to student retention and progress toward degree completion, and allows institutions to remove obstacles to student success and demonstrably improve rates of student retention. The goal of the newly funded research is to validate and extend the PAR Framework data model, data definitions and research and analysis protocols developed by PAR Framework partners during the successful PAR Framework proof of concept demonstration in early 2012. These implementation efforts will offer institutions easy to understand resources, including reports, dashboards and decision-support tools, to anticipate threats to student achievement, and remove barriers to student success before they become problems.
"WCET members share a belief that great value comes from working together toward shared goals" observed Beth Davis, PAR Framework Project Director. "Each of the institutions participating in PAR has volunteered to contribute institutional information and processes to improve our collective understanding of student success. This means everything from de-identified data to the evaluation and documentation of effective practices that keep students on track. Their willingness to actively contribute to this community of inquiry focused on online learning excellence is inspiring."
The grant will support the expansion of the PAR Framework data set to more than 1 million student records from across 16 WCET member institutions. "With 16 participating institutions and over 1 million anonymized student records in the shared data set, it will be possible for the PAR Framework to pursue our goal of identifying trends that contribute to student success, program momentum, and online course completion," noted Dr. Phil Ice, Principal Investigator for the PAR Framework. "The cross section of community college, 4-year and for profit institutions featuring everything from traditional to progressive and competency-based programs will significantly advance our modeling capabilities".
Each one of the participating institutions is an acknowledged leader in the world of online learning. They include the six founding PAR Framework partner institutions American Public University System, Colorado Community College System, Rio Salado College, University of Hawaii System, University of Illinois Springfield, and the University of Phoenix. They also include ten new institutional partners Ashford University, Broward College, Capella University, Troy University, Lone Star College System, Penn State World Campus, Sinclair Community College, University of Central Florida, University of Maryland University College, and Western Governors University.
"PAR is a great example of the academy at work," says Dr. Mark David Milliron, Chancellor of WGU Texas, and longtime advocate of the use of analytics in education. "It's a diverse group of tough-minded educators willing to share data, ask hard questions, explore new ideas, and work together toward a common goal of helping more students succeed."
The WICHE Cooperative for Educational Technologies (WCET) is a cooperative, membership-driven, non-profit provider of solutions and services that accelerate the adoption of effective practices and policies, advancing excellence in technology-enhanced teaching and learning in higher education. More information about WCET's institutional membership resources, services and common interest groups can be found on WCET's website, http://wcet.wiche.edu.