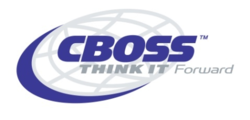 Boardman, OH (PRWEB) August 28, 2012
CBOSS, Inc., a recognized global technology and software developer leader, was recently awarded a highly regarded ISO/IEC 27001:2005 Management System certificate, placing it on an elite roster of 105 U.S. companies who earned this status.
ISO 27001 is an international standard for security management and only select companies around the world, such as Microsoft, Google and Amazon, achieve this certification.
"All of our business activities relating to system development, network architecture, IT operations, customer care, marketing and security operation are certified," explains Douglas Carr, General Manager at CBOSS. "This certification provides evidence to our customers, suppliers, employees and our community of our commitment to information security and customer satisfaction."
"We are proud of this unique designation because all of our CBOSS business units are ISO 27001 certified and most Fortune 500 organizations only target select areas of their business for this certification," added Doug.
Advantages of ISO 27001:

Compliance: All compliance-governing bodies use ISO 27001 as the benchmark standard and this certification will streamline CBOSS' ability to quickly meet any new compliance regulations.
Competitive edge: ISO 27001 provides CBOSS another competitive advantage and is a differentiator in the marketplace.
Cost containment: There is a financial gain when a company lowers its security operating expenses by reducing incidents, interruptions in service or data leakage. ISO 27001 facilitates better management of these issues through an organized framework.
CBOSS now has three certifications focusing on Information Security:

PCI DSS (for credit card data)
SSAE 16 (for effectiveness of IT controls)
ISO 27001 (for all areas of business data, IT security and operations)
CBOSS, based in Boardman, Ohio, is delivering results to clients in 20 states, plus Latin America, with hundreds of implementations. CBOSS is well known for its management of the Ohio Bureau of Motor Vehicles (BMV) OPLATES.com website, which includes the processing of all online payments for license plates from the site. CBOSS has provided the State of Ohio with these services under contract since 2000.
About CBOSS
From enterprise software solutions to managed services, CBOSS specializes in the design and implementation of portal solutions for e-payment processing, workflow automation and content management using industry-standard platforms and tools. Since 1994 over 700 businesses and government agencies have looked to CBOSS to deliver feature-rich services and solutions that are cost-effective, reliable and secure. CBOSS has renewed its Level I compliance with the Payment Card Industry (PCI) Data Security Standard, which provides the highest levels of security for e-commerce and other e-payment processing services. CBOSS also achieved a new certification in globally accepted international accounting standards, the Statement on Standards for Attestation Engagement (SSAE) 16 Type II.
Visit them at http://www.cboss.com.