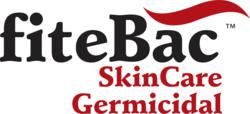 ...it's so important for hygienists to know that their hands can be sanitized and softened at the same time
Marietta, GA (PRWEB) August 29, 2012
The fiteBac SkinCare team spent this past Friday with members of the Foothills Dental Hygienists' Society at their annual symposium in Gainesville, GA. The fiteBac team had the opportunity to meet dozens of dental hygienists who serve the northeast part of Georgia. fiteBac introduced the hygienists to its revolutionary new Germicidal Hand Softening Gel, a unique hand sanitizer that has found favor with many people in the healthcare profession.
The tenth annual FDHS symposium offered continuing education courses for its registered hygienists and also served as a forum for FDHS members to convene. The keynote speaker this year was Laney Kay, J.D., a renowned speaker on HIPAA and OSHA. Ms. Kay provided many updates on workplace safety, new technology, and infection control, among other topics, and was well received by the attending hygienists. The symposium also gave the FDHS members a chance to visit with vendors, including fiteBac SkinCare.
The fiteBac team spoke with dozens of hygienists, many of whom had previously seen fiteBac at the Hinman Meeting in Atlanta this past March and had wonderful things to say about the company's skincare products. The hygienists were given samples of fiteBac Germicidal Hand Softening Gel, a new hand sanitizer that combines a silicone base with a non-alcohol-based antimicrobial agent to sanitize hands, and the response was positive and enthusiastic. Many hygienists exclaimed over the soft feel of the fiteBac gel—a trait the gel has because of its silicone base, which binds smoothly to the skin. The hygienists were also excited to learn that applying fiteBac gel can actually improve the skin's natural moisture barrier for hours at a time, even with hand washing and gloving.
"Dental hygienists are such an integral part of the practice of dentistry, and it's so important for hygienists to know that their hands can be sanitized and softened at the same time," said Dr. Kirk Kimmerling, DDS, co-founder and CEO of Kimmerling Holdings Group, LLC, the Georgia-based biotechnology company that owns fiteBac. "Our hand sanitizer makes dental offices cleaner, safer, and even more committed to hand hygiene practices, because it's truly a joy to apply our product. The hygienists who came out to the FDHS symposium and met with us were so happy to learn about our product, and we were overjoyed to share it with them, as it is one of our company's goals to make the healthcare industry cleaner and safer across the board. Our hand sanitizer will help improve the health of hygienists and their patients, and we are grateful to have had the opportunity to introduce ourselves to these wonderful members of the FDHS. We hope they'll take our product back to their dental offices so that every dental practice across Georgia will be making a re-strengthened commitment to hand hygiene."
fiteBac's Germicidal Hand Softening Gel has garnered rave reviews from healthcare professionals and industry-leading evaluators and publications. Highly reputed infection control expert Dr. John Molinari of THE DENTAL ADVISOR recently conducted a product analysis of the fiteBac hand gel in which fiteBac was shown to exhibit high levels of germicidal activity. While many healthcare leaders enthuse about fiteBac because of its unprecedented sanitizing capabilities, the real difference between fiteBac and other hand sanitizers is that fiteBac applies smoothly, leaves hands feeling soft, and can improve the condition of the skin in a cost-effective manner, unlike so many alcohol-based sanitizers on the market.
The Foothills Dental Hygienists' Society is comprised of registered dental hygienists from the following Georgia counties: Hall, Habersham, Banks, Union, Fannin, Rabun, White, Lumpkin, Stephens, Gilmer, Forsyth, Pickens, Towns, and Buford (City Only). For more information on the FDHS and their annual symposium, visit http://foothillsrdh.wordpress.com/.
About fiteBac™ SkinCare, LLC, and KHG: fiteBac SkinCare, LLC, is a subsidiary company of Kimmerling Holdings Group, LLC ("KHG"), a Georgia-based biotech company that has developed an antimicrobial platform intellectual property technology. KHG was founded in 2009 by cosmetic dentist Marietta GA, Kirk Kimmerling, DDS, and Dan Kearney. The two set out to create products that would "change the world, one product at a time." Kirk and Dan first targeted bacterial issues in dentistry, knowing that solving those problems would lead to dramatic improvements in oral health and, more importantly, systemic bodily health. They engaged a team of highly accomplished chemists and scientists retired from Fortune 500 companies and researchers from major universities. In doing so, KHG has developed technology with several patents pending that has application well beyond dental materials and has exciting potential in medical, plastic, composite, coating, and other applications that are in various stages of development. fiteBac SkinCare Hand Softening Gel is the first product to be released under the fiteBac brand name. To learn more about fiteBac SkinCare Germicidal Hand Softening Gel, watch fiteBac's Germicidal Hand Gel video. Dr. Kimmerling is a emergency dentist Marietta, GA offering a full range of dental treatment such as; dental whitening, crowns, bridges, root canals, dental veneers, fillings, emergency treatment and marietta tooth implant. For more information on the marietta ga dentist practice of Kirk Kimmerling DDS, visit his website.