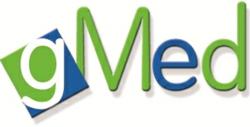 Weston, FL (PRWEB) August 28, 2012
August 2012 marks the fifteenth anniversary of gMed Inc. Established in 1997, gMed was formed to create a better alternative to the paper medical chart. gMed is committed to designing, implementing and supporting a more efficient way to integrate medical information, cut costs, increase revenue, improve patient care and reduce risks for specialty practices.
gMed has shown impressive growth in these last fifteen years. Starting with just a couple of employees at the company's beginning, gMed now employs a staff of over 100 and has grown from the ground up to serve over 400 practices and more than 3,200 physicians.
gMed has also branched out from Gastroenterology specific EHRs (gGastro) into Urology (gUro) and Cardiology (gCardio) solutions. This fifteenth year is especially important because it marks the introduction of gPM, gMed's new Practice Management application. The addition of gPM makes gMed's EHR offering the complete solution to running a successful specialty practice. gMed is the only company offering: EHR, Procedure Reporting, Patient Portal and Practice Management solutions under one single platform.
Joe Rubinsztain, CEO, gMed says: "We are proud to celebrate our fifteenth anniversary. We have learned a lot from our customers and have become a leader in specialty informatics. Expect the next fifteen years to bring a new level of innovation in the specialty health care field."
About gMed: About gMed: gMed is a private company founded in 1997 to develop Electronic Health Records for single-specialty practices. gMed's application offers an integrated solution that is Specialty Specific and Easy to Use for Gastroenterology, Cardiology and Urology practices. gMed's technology is ONC-ATCB certified at the office and ASC, and enables practices to collect HITECH and other incentives. With more than 400 practices and over 3,200 physicians, gMed is the preferred EHR solution amongst specialty practices. gMed is a 2008 Fortune 5,000 company based in Weston, FL. For more information, please visit http://www.gmed.com .