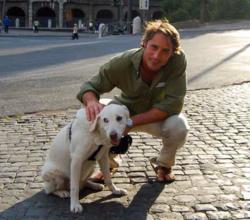 To date, 10 dogs have been spayed or neutered through Animal Aid USA donations, which according to PETA could help limit animal overpopulation by as many as 670,000
New York (PRWEB) August 29, 2012
Royal Pet Club, through its partnership with Animal Aid USA, has added a new page to its website highlighting the first 10 dogs to receive low cost or free spay and neutering services through the alliance's programs. Royal Pet Club donates five percent of its profits, plus $2 for every new Royal Pet Club customer, to support its free and low-cost spay and neuter program through Animal Aid USA's veterinary partners across the United States.
According to PETA, by spaying or neutering just 10 dogs can limit animal overpopulation by as many as 670,000 births in only six years. This number is especially significant considering that approximately five million to seven million companion animals enter animal shelters nationwide every year, and approximately three million to four million are euthanized (60 percent of dogs and 70 percent of cats), according to the ASPCA.
Since partnering with Animal Aid USA earlier this year, Royal Pet Club Founder and President Prince Lorenzo Borghese has made it his mission to educate and provide funding to support low-cost and free spay and neutering programs to low-income pet owners who cannot afford to have their pets sterilized, which Borghese believes is one of the best ways to limit pet overpopulation.
"If people would spay and neuter their pets, this could be a no-kill country, and there would be no need to euthanize a dog because of over-population," Borghese says. "To euthanize man's best friend in order to control the pet population is simply barbaric and must be stopped.
"It's essential that dogs be spayed and neutered in order to stop this terrible cycle that has caused so much suffering in the country's dog population, and Royal Pet Club and Animal Aid USA want to lead the way."
To learn more about Royal Treatment, visit http://www.RoyalPetClub.com. To learn more about Prince Lorenzo Borghese, click here.
About Prince Lorenzo Borghese and Royal Pet Club:
Prince Lorenzo Borghese, founder and president of Royal Pet Club and the line of Royal Treatment luxury pet care products, is passionate about the well being of animals everywhere. His line of pet-friendly organic products was originally created for his beloved Black Lab, Belle. For nine consecutive years, Royal Treatment has been the most successful pet line on the HSN shopping channel. A vocal advocate of spaying and neutering programs, Borghese donates five percent of Royal Pet Club profits plus $2 for every new customer to Animal Aid USA to support spay and neuter programs across the U.S. Through this program, families unable to afford the cost of having their dog spayed or neutered will be able to have the procedure done for free by a top veterinarian in their community.
Borghese's line of Royal Treatment products were developed to support pet wellness with premium, natural dog shampoos, conditioners, and other organic pet grooming supplies.
Borghese's Royal Pet Club is the online destination for Royal Treatment's line of natural pet spa and wellness products. Made in Italy from the finest organic ingredients and fragrance oils, Royal Treatment's grooming products have been developed with the help of leading cosmetics manufacturers, world-renowned veterinarians, and other pet experts from around the world. Formulated in a cosmetics laboratory on the outskirts of Tuscany, Italy, all Royal Treatment grooming products are pH balanced for pet's sensitive skin.
Borghese is President and co-founder of AnimalAidUsa.org, which in July helped rescue 144 shelter dogs and raise awareness of the cruelty of gas chamber euthanasia through the Amazing Grace Caravan. He has worked with numerous animal welfare organizations including North Shore Animal League, the Humane Society of the United States, and Animal Care and Control of NYC. He is co-founder of NYC4ACC, a group of young professionals who organize fundraisers for this city shelter, an honorary animal welfare ambassador to the ASPCA, and an ambassador to the American Humane Association.
For more information, visit the Royal Pet Club website, or Email John Falkenberg.
###