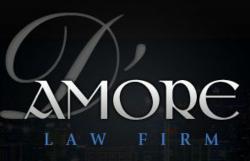 Dallas, TX (PRWEB) August 27, 2012
Criminal Defense attorney Thomas A. D'Amore of D'Amore Law Firm in Dallas, Texas is now a member of the American Bar Association, an organization that advocates for lawyers and others involved in the legal profession. The professional membership is one of several D'Amore has obtained throughout his career.
The American Bar Association, which was founded in 1878, offers a broad span of resources to its members. It has programs in more than 40 countries that focus in areas such as access to justice, human rights, anti-corruption and judicial reform, among other things. It also offers more than 3,200 hours of Continuing Legal Education (CLE); publishes more than 1,000 books, magazines and journals; and hosts 800 in-person events worldwide. A few of the American Bar Association's goals including providing practical resources for legal professionals, improving the administration of justice, accrediting law schools and setting model ethical codes.
D'Amore is now among nearly 400,000 members of the organization. Besides the American Bar Association, D'Amore also holds other memberships, including those for the State Bar of Texas, the United States District Court for the Northern District of Texas, The United States District Court for the Eastern District of Texas, the Dallas County Defense Lawyers Association and the Collin County Defense Lawyers Association.
D'Amore is an experienced attorney who has won more than 401 jury trials over a 23-year period, during which he exclusively handled criminal cases. He has extensive experience working for the Dallas County District Attorney's Office and has also served as a judge-appointed "Special Prosecutor."
During the 19 years D'Amore worked for the district attorney's office, he received a total of seven promotions before eventually becoming a private criminal defense attorney. He ended up landing offices administrative chief position. With that title, only three other positions ranked above his: the elected district attorney, the first assistant to the district attorney and the bureau chief. One of D'Amore's other accomplishments at the district attorney's office include being assigned to its Organized Crime Unit for more than three years, during which he exclusively focused on trying felony drug cases, winning more than 109 of them. He also won more than 47 murder jury trials where there was no threat of a death penalty and 16 capital murder cases where the death penalty was a possibility.
Judges have taken note of D'Amore's abilities, appointing him as a Special Prosecutor on seven occasions. Special Prosecutors are used in situations in which the District Attorney's Office is disqualified from handling a case.
D'Amore has been working as a private practice criminal defense lawyer since 2007. He has about four years of experiencing teaching criminal defense law at El Centro College in Dallas.
D'Amore Law Firm, serving Dallas and the surrounding areas, is backed by more than 20 years of criminal trial experience. Private criminal defense attorney Thomas A. D'Amore offers his clients a wealth of cutting-edge experience, having spent nearly two decades working for the Dallas County District Attorney's Office. He has won more than 401 jury trial cases, which have included felony drug cases, murder or capital murder cases in which the death penalty was not at stake and death penalty capital murder cases. The law firm helps its clients defend themselves against their accusers, whether the clients are faced with state or federal criminal charges. The firm works with clients accused of a variety of crimes, from DWI and DUI offenses to murder. Those charged with a crime should contact D'Amore Law Firm for a chance to have their cases evaluated. More information about the firm is available at http://www.DallasCriminalDefenseLawFirm.com.