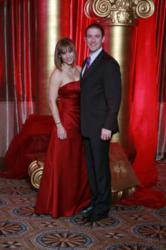 Booking your photography company early will save you time and stress.
Las Vegas, NV (PRWEB) August 28, 2012
Christmas and Holiday Photography service is in huge demand for December and Professional Images Photography has stepped up to to the plate to give their 24 years of photography expertise to what is considered the busiest month of the entire year for Holiday parties.
Whether it is a party for 50 or 14000, Joseph Rodriguez owner of Professional Images photography can provide a variety photo and entertainment products that will take any party to the next level. Specializing in Corporate photography from the beginning and knowing what the client wants because of 1000's of events over the years has created a strong following of clients year after year.
This Holiday season Professional Images Photography will be offering onsite printing that can print up to 8x10 prints and also packages that can be a combination of sizes. For example, 1: 8x10, 2: 5x7's and 8 wallets.
Event photography at the Holiday party is a service that covers the entire evening and captures the moments that show a party that is alive and guests enjoying the evening. The photos can be posted on Professional Image's website so guests and view and purchase online at their convenience. There is also the option of purchasing the rights to the images that the company can distribute to the employees or guests.
A Santa portrait, at the company office is a service that is being offered for the convenience and to avoid the long lines at the mall. Packages can be printed onsite and also ordered online.
Another service is Flipbooks To Go is a service that takes a 6 second video of guests in front of a white background and turns it into a small book with 60 business card size pages that comes to life. To learn more about Professional Images Photography, visit http://www.proimagesphoto.com
About us:
Since 1987 providing the Conference, Convention, Onsite Printing and Event photography services Nationwide. Based in San Antonio, TX with office in Houston, Orlando, Washington D.C. and coming soon to Las Vegas, NV