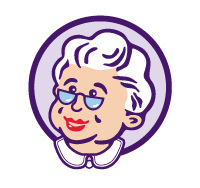 The September 20 event includes eight presentations on important topics affecting medical imaging professionals.
Tucson, AZ (PRWEB) August 29, 2012
Radiology news and education portal AuntMinnie.com has announced the next event in its successful RADExpo series of online virtual conferences for medical imaging professionals. Titled RADExpo 2012: The Cutting Edge of Imaging, the event will focus on a variety of radiology topics and will begin at 10 a.m. EDT on September 20, 2012.
AuntMinnie.com's RADExpo online events enable radiologists, radiologic technologists, radiology administrators, and other imaging professionals to learn about new developments in their field in a unique virtual environment powered by INXPO. RADExpo attendees are able to listen to presentations and participate in online Q&A in real-time, network with their peers, and learn about new technologies by visiting sponsor exhibits.
The September 20 event includes eight presentations on important topics affecting medical imaging professionals:
1. Radiology in America: The Burden of Success -- Bruce Hillman, MD, University of Virginia
2. Mobile Devices for Medical Imaging -- David Hirschorn, MD, Staten Island University Hospital
3. PET/MRI: What You Need to Know -- Pamela Woodard, MD, Washington University School of Medicine in St. Louis
4. Decision Support in Radiology -- Chris Sistrom, MD, PhD, University of Florida
5. Breast Tomosynthesis: Is It Right for Your Practice? -- Elizabeth Rafferty, MD, Massachusetts General Hospital
6. Meaningful Use in Radiology: What's New with Stage 2 -- Keith Dreyer, DO, PhD, Massachusetts General Hospital
7. CT Lung Cancer Screening: Setting Up a Screening Program -- Ella Kazerooni, MD, University of Michigan
8. CT Radiation Dose: Monitoring, Registries, and Regulations -- Richard L. Morin, PhD, Mayo Clinic in Jacksonville, FL
Registration for all RADExpo events is free, and attendees can win valuable prizes for participating. More information is available at http://radexpo.auntminnie.com.
About AuntMinnie.com
AuntMinnie.com is the premier online radiology news, information, transaction, and education site for all individuals affiliated with the medical imaging market. Rich in timely, original content and customer-centered products and services, AuntMinnie.com is designed to enhance the professional lives of its members through interaction, participation, exchange, and commerce. AuntMinnie.com is owned by IMV, Ltd. Additional information on AuntMinnie.com is available at http://www.auntminnie.com.