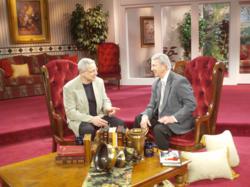 Nick reveals, "In my work with prison inmates, many tell me they ended up in prison because gave into the pressure of so-called friends to commit a crime."
Canandaigua, NY (PRWEB) August 30, 2012
The enemy of peer pressure is perhaps one of the greatest threats to assault a teenager's morally good, wholesome and godly value system. Wise words warn not to follow the crowd in doing wrong, but sadly, some teenagers give into peer pressure and do something that they know is wrong for them to do, rather than face rejection, ridicule, being the brunt of jokes or ignored by their friends.
The Namm Foundation sited music is a teenagers social glue for gaining acceptance. To identify with certain peer groups, teenagers will listen to the same music the group listens to, even if the song lyrics boast harmful, negative, evil or ungodly messages. Former rock star and author of the new book KISS WHAT? Nick Costello claims, "certain music can cultivate bad habits, break down inhibitions and add fuel to a smoldering fire in a teen heart."
Today's teenager believes the lies, "I'm indestructible" and "Nothing bad is going to happen to me." Nick has learned in speaking to prison inmates, many confess they ended up in prison because they made a decision to give in to peer pressure and follow the wrong crowd in committing a crime, to gain acceptance.
Peer pressure is one of the topics Nick addresses in KISS WHAT?
Concerned parents can gain a greater understanding of the power of music, song lyrics and insights to teach their teenager how to make wise life choices, especially when choosing music. The faith based community will especially find KISS WHAT? Exposing What God And Satan Think About Your Music And Worship a valuable asset to effective teenage parenting.
This is a very relevant issue of concern for parents and youth leaders today.
Nick writes from personal experience having attained his childhood dream of becoming a rock star. Nick is now founder of Nick Costello Evangelistic Ministries. His bio includes being a graduate of The Billy Graham North American Institute For Emerging Evangelists, a popular seminar and conference speaker, freelance writer and worship leader. He speaks to people of all ages throughout North America, helping Christians of all ages mature in their spiritual growth, deepen their faith in Christ and present the hope Christ offers in a relationship with Him.