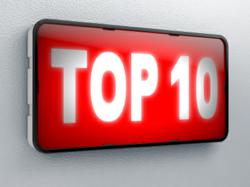 New York, NY (PRWEB) August 30, 2012
At times, the most critical actors, whether it's on Broadway or in the localization industry, manage to be absent when it comes time for the applause. They are the artists who dodge the limelight and thrive in an environment of anonymity, provided that they can still practice their art form. But everyone in the production agrees that without them, there would be no show.
In localization, these oft-overlooked actors are the language geeks and engineers who work behind the scenes to adapt a product to the language markets of the world. Acclaro drew up the curtain and recognized some of the translation agency's top supporting actors in a slideshow published this morning on their popular industry blog. The show is a sort of backstage pass that allows viewers to meet 10 technical geeks who play a leading role in each localization production for clients like Netflix, Ralph Lauren, LinkedIn and Opus One.
Some have a software localization background, while others built their career on music translation, polyglot claims-to-fame or publishing. But regardless of their specialty, each featured geek has a huge impact on projects at Acclaro, and each is instrumental in building and maintaining the custom, world-class localization solutions that have made Acclaro a top contender in the industry.
These geeks will agree – there's no business like show business. So let the credits role and may each actor enjoy the much-deserved recognition for many, many jobs well done over the last 10 years at Acclaro.
About Acclaro
Acclaro is an international translation and localization agency that helps the world's leading brands succeed across cultures. With its global headquarters in New York and offices and affiliates in San Francisco, Boston, Buenos Aires, Bangkok, Tokyo and Paris, the agency translates websites, marketing campaigns, documents and software for global enterprises, giving clients an authentic voice in key language markets.