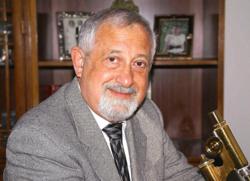 Alexandria, VA (PRWEB) August 28, 2012
Once again, a respected medical journal has published a paper demonstrating that low salt diets cause more sickness and death than regular salt consumption. In the most recent publication in the British Medical Journal, medical researchers, from the US, Italy, the UK and Canada carried out a systematic review and meta-analysis of randomized trials with heart failure patients. They concluded that low sodium diets significantly increases morbidity and mortality in patients with heart failure compared normal sodium diets.
"Despite a growing body of evidence that low salt diets cause harm, the North American guidelines for the management of heart failure continue to advise dietary sodium restriction for patients," said Morton Satin, the Salt Institute's Vice president of Science and Research. "The American Heart Association, together with all our other public health institutions, are in total denial of the evidence, and this latest publication confirms this once again. As a result, more people will die."
During the past three years there has been a great many medical publications cautioning against salt reduction in food. Peer-reviewed medical publications the world over have stated that salt reduction will result in higher rates of cardiovascular morbidity and mortality for Type I and Type II Diabetes patients. These publications have repeatedly shown that salt reduction down to the levels recommended in US Dietary Guidelines will result in greater all-cause cardiovascular mortality, losses in cognition, increase in unsteadiness and falls in the elderly and a host of other malignant conditions.
"It is time our public institutions come clean and do what they are paid to do" said Lori Roman, President of the Salt Institute. "They are in our employ to make recommendations based on the preponderance of scientific evidence – not to stake out an intractable position based on dogma and never veer from it, regardless of the consequence to consumers. They are not doing their jobs – even to the point of reading the published research."
—30—
The Salt Institute is a North American based non-profit trade association dedicated to advancing the many benefits of salt, particularly to ensure winter roadway safety, quality water and healthy nutrition.