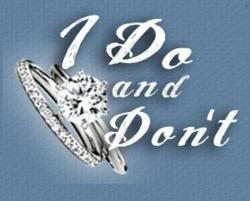 May the best wedding proposal video win. The most YouTube views will garner a $2,000 diamond gift certificate.
Santa Cruz, California (PRWEB) August 29, 2012
More often than not, today's would be grooms are equal parts love-struck actor, cinematographer, and media mogul. Not only are they putting their heart on the line, they are choosing to demonstrate it in the most public manner: at airports, sporting events, concerts, even that ultimate bastion of romance the local food court. Often with choreography and scene changes that would put Broadway to shame.
Fortunately, for the true romantic or car crash fan they are also capturing these proposals for an even larger audience, whether it the response is a resounding "I do," or the most epic of fails, an "I don't," proposal videos are a growing genre on YouTube. Inspired by the creativity and blind faith of these terminally optimistic, two individuals have begun gathering them all up and are offering a dazzling prize: A $2,000 diamond gift certificate.
Said Andreas Mueller of http://www.Idoanddont.com, "before I proposed I would have never considered bringing a camera to the affair, but when I stumbled upon "Airport Wedding Proposal" on YouTube it caused me to rethink the impact of social media on the most traditionally intimate of questions. "I found myself watching one after the other." It was not just romance that had him watching. With over 100,000 proposals on YouTube alone it is not surprising that rejections have grown in volume and popularity. "It is like a car crash you cannot look away from, there is a surreal quality to rejections and you find yourself simultaneously predicting the outcome and cringing at the inevitable." It would seem he is not alone, with over 3.6 million views "Food Court proposal Gone Bad" is considered viral by any standard.
YouTube might be an unusual place to crowd-source advice on marriage, but Mueller and his business partner think not, "We decided to gather these successes and failures in a single site so others might learn as being entertained. It is astounding what lengths people will go to in these videos."
Mueller and his team have added a contest to encourage others to share, and they are letting the collective audience decide what is the best proposal video by popular vote. Whether you are already in a marriage or gathering up the courage to ask the love of your life, this is one collection of videos that is sure to show you the Dos and Don'ts.
Visit the site at http://www.Idoanddont.com,submit your wedding proposal video and win $2,000.