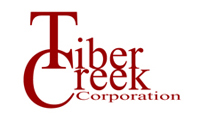 Beverly Hills, CA (PRWEB) August 28, 2012
Tiber Creek Corporation, the leader in taking small to mid-sized companies public, debuts their new webpage on the listing requirements of numerous stock exchanges. This is a direct response to the popular query regarding going public; how do you get a listing on the stock exchange? "There is a specific interest in the varying listing requirements for not only US stock exchanges but international exchanges as well", said a company spokesman.
By way of definition, listing requirements refers to the specific standards which must be met in order for a company to be listed (public stocks be offered for trade) on the exchanges of the different world stock exchanges. There are often ongoing requirements to be met, frequently consisting of regular financial reporting, for the company to continue its' listing.
Once a company has decided they want to go public the focus shifts to which specific stock exchange is the best fit for their situation. The larger US stock markets such as NASDAQ, the NYSE (New York Stock Exchange) and AMEX (American Stock Exchange) have higher requirements in regards to a specific number of publicly traded shares and shareholders along with a minimum stock trading price and the overall market value of the company. Ongoing listing requirements typically include filing periodic reports and/or audited financial statements with the SEC (Securities and Exchange Commission). On the contrary, the OTC (Over The Counter) Markets though not a stock exchange are a popular choice for many small to mid-sizecompanies including startups due to their lower or in the case of the OTC Link (aka Pink Sheets) very easy listing requirements.
The new Tiber Creek listing requirements information also catalogs a large number of international exchanges such as the London Stock Exchange, Tokyo Stock Exchange, Deutsche Börse in Germany, HKSE Hong Kong Stock Exchange and the Shanghai Stock Exchange in China to name but a few. "Tiber Creek has added this new information with the intention of providing some clarification in the area of listing requirements," said their spokesman. "Of course we also offer a free consultation with regards to basic listing requirements and the going public process."
You can go here to view the world stock exchanges listing requirements.
About Our Firm:
We assist Companies in Going Public. We can help even a small company go public. We can take a company public without reverse mergers and public shell companies.
For a free report on "How Your Company Can Go Public" please contact us:
Frank Roberson
Tel: 310 888 1870
Frank(dot)roberson(at)tcc5(dot)com
www(dot)tcc5(dot)com