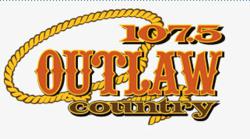 Santa Fe, New Mexico (PRWEB) August 27, 2012
Santa Fe, New Mexico's Hutton Broadcasting radio station 107.5 Outlaw Country is holding a video contest for free tickets to the Rascal Flatts concert being held at 7 p.m., Friday, September 7, 2012. Contestants are required to post a fan video of their best Rascal Flatts impersonation. The video can include three-part harmony, fancy shirts, hair gel and whatever else comes to mind. This contest is featured on Santa Fe visitor guide SantaFe.com.
The steps to enter the contest are as follows:

Shoot a 1-3 minute video (using an iPhone, webcam, or by any means necessary) and post it on Youtube®.
Complete the entry form on the SantaFe.com website. Be sure to copy the Youtube® URL into the wufoo entry form so contest judges can view them.
Contestants should encourage friends, family, Facebook friends, etc., to vote for the video used to enter the contest because the number of views will be a factor in the judge's decision on deciding the winner. The best 3 entries will get 3 free tickets to the show at Hard Rock Pavilion, Albuquerque on September 7, 2012, starring Rascal Flatts, Little Big Town, and Eli Young Band.
Entries will be accepted through 5pm Friday, August 31, 2012. Click to see the Contest and Sweepstakes Rules of Hutton Broadcasting / SantaFe.com.
Judges will contact the winners no later than 5pm Tuesday, September 4, 2012. There is no limit on number of entries, but the same person/group of people can only win once. The Outlaw crew will be posting a (no doubt embarrassing) example for everyone to check out.
About SantaFe.com
SantaFe.com provides locals and visitors to Santa Fe alike the most current interactive platform for events, music, arts, business, dining and lifestyle. SantaFe.com is a division of Hutton Broadcasting, located at 2502 C. Camino Entrada, Santa Fe, NM 87507
Contact Information:
Scott Hutton
SantaFe.com / Hutton Broadcasting
http://www.santafe.com
(505) 471-1067 (Media inquiries only, please)