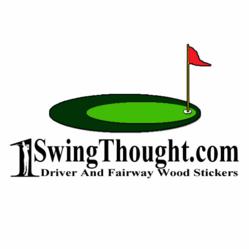 Given a choice, I don't want to tee it forward, I want to improve my golf swing
Los Angeles, CA (PRWEB) August 29, 2012
1SwingThought.com believes that PGA instructors are the critical link in accomplishing it's mission of, "lowering the collective handicaps of all golfers one at a time." To grow our game it is critical that industry leaders develop tools that comply with the rules of golf and address 1SwingThought's motto, "Better Golf Is More Fun!"
Recently, there have been a few notable efforts to grow the game. One in particular is the, "Tee It Forward" initiative. To many, this makes it appear that the golf elite believes the game is too hard for the average golfer. 1SwingThought.com believe that many golfers share the mindset of Herbert Stout, a 12.5 handicapper from Porter Ranch, California who says "Given a choice, I don't want to tee it forward, I want to improve my golf swing and play better."
With this in mind 1SwingThought.com is accepting video submissions from PGA teaching professionals from all regions who demonstrate how golfers can increase their ability to have fun by playing better golf. The submissions should be less than 1 minute in length. The submission categories are:

How to break 80
How to add more distance
How to cure a slice
Swing visualization
Eyes on the ball
Swing Easy
Alignment
Transition
Inside swing path
Turn in a barrel
Rhythm
Turn and trust it
1SwingThought.com will provide selected regional PGA instructors public relations through PRWEb, the world's #1 news release service with the highest rated SEO. 1SwingThought.com will feature each selected instuctor in a separate press release that PRWeb will send to major search engines like Google, Yahoo! News, and Bing. PRWeb sends to 30,000+ journalists and bloggers as well as 250,000+ PRWeb opt-in news subscribers. They host 1SwingThought.com's news releases on PRWeb.com, which receives over 3 million visitors each month.
About 1SwingThought.com
A BILMBA Marketing & Associates owned and operated site with a patent pending line of golf lesson and swing thought stickers, located in Los Angeles CA. 1SwingThought.com sells high quality vinyl swing thought and image stickers, developed with golfers and professional golf teachers, that are water resistant, sun resistant, removable and USGA compliant.
http://www.1Swingthought.com