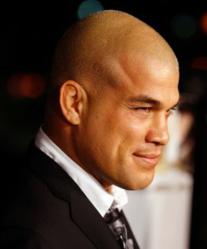 LOS ANGELES (CA) (PRWEB) August 28, 2012
Jacob "Tito" Ortiz (http://www.TitoOrtiz.com), former Light Weight Heavyweight UFC Champion and Hall of Famer who recently retired from actively competing in professional mixed martial arts sport has formed a new venture with his longtime friend and business partner, entertainment and sports attorney/manager George Prajin.
Primetime 360 Entertainment & Sports Management, Inc., a full service agency is based out of Huntington Beach, CA, will represent up-and-coming mixed martial fighters, athletes in all sports, and artists working in film, television, and music.
Ortiz, who is one of the most successful MMA athletes in the profession, brings a unique advantage to Primetime 360: He managed his own career for many years and as a result learned the ins-and outs of management, particularly what mistakes not to make. As result, Ortiz brings an arsenal of experience and knowledge that will benefit all of his clients.
Primetime 360 is proud to announce the signing of Christiane "Cyborg" Santos who is a Brazilian Mixed Martial Artist and the Strikeforce 145lb Woman's World Champion.
"I am proud to be working with Chris. She is a tough girl. I have trained with her and she is stronger than a lot of the male fighters I have trained with. She is such a dominant fighter that most of her competition has ran away to other weight classes" said Tito Ortiz.
"We are helping her deal with her current set backs and getting her ready for the next stage in her career. We all make mistakes. During the last 15 years competing at the highest level in the sport, I have made some myself. My job is to make sure she doesn't make anymore. I plan on being a positive influence on Chris. I know from example how a positive influence can save your life. I will help her develop into not just the best fighter in the world but also a successful business person out of the cage. Rudimar and Chute Box have done a great job with Chris and we look forward to working together with them in taking Chris to the next level. We are excited about the opportunity. Chris is the best female fighter," added Ortiz.
Primetime 360 is also proud to announce the signing of Rob Emerson, who is an American mixed martial artist and, Ultimate Fighting Championship veteran, and also a cast member of The Ultimate Fighter 5. Emerson is also the head Muay Thai trainer at Tito's Punishment Training Center in Huntington Beach, CA.
"Both Tito and I believe that Rob is one of the best 145 pounders in the world. However, he has a lot of inner demons that have kept him from moving up," said Prajin. "Tito's life story and triumphs over adversity and hardships during his life have set a good example and have motivated Rob to better his life and kick start his career."
According to Ortiz, he has noticed major changes in Rob's attitude and work ethics since Rob has been training and teaching at Punishment Training Center.
"If I can make a positive change in athletes like Emerson, then that is what I will do," Ortiz said. "Someone reached out to me when I needed help and changed my life," recalled. "Now I want to extend my hand to other athletes as well. I along with my partner George will take on the role of manager for Rob."
"Emerson is dropping from 155 pounds to 145," added Ortiz, "and we expect him to be back in the UFC in a few fights soon and he will become the World Champion at 145! We have that much confidence in him."
Emerson fought and won (by submission) his fight against Jason Williams on August 16th at the Orange County Fairgrounds in Costa Mesa, CA.
"Our primary goal," said Ortiz, " is to impact with positive influence, give our clients the opportunities they deserve and show them the ropes." And, after fifteen years giving his all in the sport Ortiz knows them all.
"At Primetime 360," said Prajin, "we offer so much more… just look at Rob's dream team corner: Rafael Cordeiro, Coach Jacob Harmon, Jason Parillo and the legend Tito Ortiz. Hopefully, fighters will appreciate the team we offer inside and outside of the cage. We feel no one offers more 360."
About Primetime 360 Entertainment & Sports Management, Inc.:
Primetime 360 Entertainment & Sports Management, Inc. is a full service agency representing athletes and other artists working in film, television, and music. Primetime 360 is based in Huntington Beach, CA. For more information.
About Tito Ortiz
"Tito" Ortiz s a retired mixed martial artist and former UFC Light Heavyweight Champion, having held the title from April 14, 2000 to September 26, 2003. Along with fighters like Randy Couture and Chuck Liddell, he was one of the sport's early stars. Ortiz ultimately became the biggest pay-per-view draw of 2006 for his fights with Liddell, Forrest Griffin, and Ken Shamrock.
Outside of his fighting career, Ortiz is the CEO of the Punishment Athletics MMA equipment and clothing line. He also owns an MMA training gym called Punishment Training Center, which is located in Huntington Beach, CA. On July 7, 2012, Ortiz became the ninth inductee into the UFC Hall of Fame. He holds notable wins over Ryan Bader, Forrest Griffin, Vitor Belfort, Wanderlei Silva, Ken Shamrock (x3), Vladimir Matyushenko, Patrick Côté and Evan Tanner
For more information on Tito Ortiz please visit: http://www.TitoOrtiz.com
For more information of Punishment Training Center please visit: http://www.punishmenttrainingcenter.com/index.php
FOR MEDIA INQUIRIES CONTACT:
Shannon Donnelly
Senior Account Manager
310-300-0950 x312
SDonnelly(at)LCOonline(dot)com