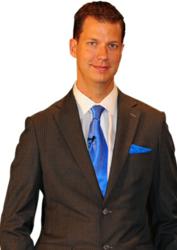 Los Angeles, CA (PRWEB) August 29, 2012
Business guru, serial entrepreneur and philanthropist JT Foxx has committed to attend various high schools around the country to help kids around the country with learning disabilities to inspire and give them up after JT Foxx, now one of the top entrepreneurs and wealth coaches in the world, overcame several learning disabilities.
JT Foxx plans on meeting with afflicted teenagers in conjunction with his Mini-Mega Partnering events, taking place across the U.S. and Canada throughout the fall of 2012. As JT Foxx explains, "The more you give the more you get and nothing more is important than helping the youth of this country.  Sometimes all you need a little hope and someone to believe in and I am ready to do this for young people who suffered as I did. I'm living proof that there's hope."
JT will begin these visits commencing in the fall of 2012.
About Mini-Mega Partnering
Mini-Mega Partnering is the baby brother of Mega Partnering. Mega Partnering is the World's #1 Wealth Networking and Business Conference. 
The vision behind Mini-Mega Partnering is to expose attendees to successful local entrepreneurs, investors and others looking to network, start, grow or explode an existing business. Tickets to all Mini-Mega partnering events are complimentary.