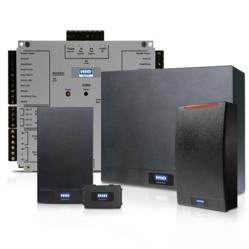 We're excited about the integration to their new web enabled product, in addition to the IS2000 enterprise platform
Irvine, CA (PRWEB) August 29, 2012
IMRON Corporation, a leading provider of security management solutions, announced today that it has successfully completed integration to HID's next generation EDGE® and VertX® controllers, the EDGE EVO® and VertX EVO™. IMRON Corporation's flagship product, IS2000, will utilize the latest functionality of the EDGE EVO® and VertX EVO™ including the fully trusted connections from the host to controller to reader.
IS2000 is at the forefront of security technology, offering scalability and an intuitive interface. With the support of the EDGE EVO® and VertX EVO™, IS2000 offers the ability to select the best possible access control on a door by door basis, allowing users flexibility in one powerful solution.
EDGE EVO® and VertX EVO™ is an open and scalable platform that provides organizations with the most extensive access control systems, delivering superior performance, future upgrade options and enhanced security features. VertX EVO operates within HID's Trusted Identity Platform® (TIP™) that enables the ability to produce fully trusted connections from host to controller to reader, substantially increasing security options for access control systems of the future.
"We're excited about the integration to their new web enabled product, in addition to the IS2000 enterprise platform", said James Reno (Director of OEM Sales, HID).