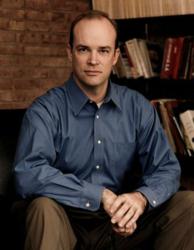 We all have rules to follow, but for years, the courts have turned a blind eye, believing that if a bank says you owe the money, that's all you need
Cincinnati, OH (PRWEB) August 28, 2012
The CLE will discuss common defenses to foreclosure and why the Courts have not followed the rules of court.
"The purpose of this event is to educate members of the legal community as to why they are losing cases, especially ones that have nothing to do with foreclosure defense. We all have rules to follow, but for years, the courts have turned a blind eye, believing that if a bank says you owe the money, that's all you need" said Jonathan Dever, managing Partner of the Dever Law Firm.
"We are finding lawyers in other practice areas, those that did not understand we were on the right side of the letter of the law, coming to us for advice. Evidence and proof, rules and statutes, and common sense cannot simply be ignored because a debt is owed. As lawyers, we must follow the law and must abide by the rules. This CLE provides a window into the new realities facing the Bar."
In the Unites States, one in every 200 homes will be foreclosed upon. In real terms, one child in every classroom in America is at risk of losing their home to foreclosure. In 2011 alone, there were over 3.9 million homes lost to the foreclosure processes.
About Dever Law Firm:
Dever Law Firm, located in West Chester, Ohio was founded in 2002 offers a variety of legal services including Family Law, Dissolution marriage, Traffic and Misdemeanor Defense, And Dental Law. Dever Law has been defending the rights of homeowners and the American Dream for over a decade. Jonathan Dever, Esq. has been restructuring personal and business debt and defending businesses and homeowners from foreclosure since the Firm's inception.
For more information about The Dever Law Firm or to register for the CLE, visit http://www.deverlaw.com or contact us today at (513) 823-2112 or toll free at (877) 464-5297.