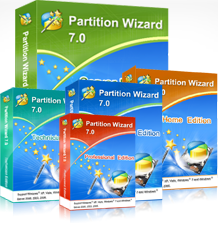 MiniTool Partition Wizard Home Edition integrated with AVG solution
Vancouver, B.C. Canada (PRWEB) August 31, 2012
MiniTool Solution Ltd announced a new partnership with AVG - the world's leading anti-virus software development company. The joint solutions integrate best-in-class software, services, and enable IT efficiency, organizational effectiveness and innovation.
With over 6 million downloads all over the world, MiniTool® software including awards winning Partition Wizard and Power Data Recovery are among the best rating and downloaded software on CNET. As partition magic alternative software, MiniTool Partition Wizard is now widely used in government, healthy, education and military.
AVG was founded in 1991 with the express purpose of protecting people around the world using the latest in cutting edge security technologies. AVG gained success quickly and is now recognized as one of the biggest players in the security software market.
With the new partnership, MiniTool Partition Wizard Home Edition next release will integrated with AVG toolbar. Customers will have the option to install AVG toolbar during installation of MiniTool Partition Wizard Home Edition new version. MiniTool data recovery software products including Power Data Recovery 6.6 and Mac Data Recovery 2.0 are not part of this AVG integration.
About MiniTool Solution Ltd.:
MiniTool is a software company dedicated to data recovery software and disk management software development. Today, MiniTool continues to lead the industry in innovation with its award-winning Partition Wizard application and Power Data Recovery application. For more information about MiniTool Solution Ltd. Please visit http://www.minitool.com