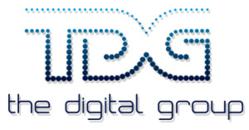 "The partnership between Carbon Market and The Digital Group is a perfect fit. We look forward to utilizing our digital marketing specialty and acquisition expertise to help spread Carbon Market's green message to a wider audience."
(PRWEB) August 30, 2012
Australia-based The Digital Group has been selected as the official digital marketing services provider of Carbon Market Pty Ltd. The Digital Group is an up and coming full-service digital solutions business which offers e-commerce development, online hosting, digital marketing and acquisition as well as specialist e-mail marketing.
Meanwhile, Carbon Market Pty Ltd is best known as the company behind Australia's leading carbon management online portal, http://www.CarbonMarket.com.au, which promotes "clever green solutions". Founded in 1997 by entrepreneurs Tim Langdon and Craig William, Carbon Market is a one-stop shop for environment-friendly products and information on water saving, solar power, accommodation, carbon management, recycling, landscape, garden, training, education, construction as well as a source for the latest environmental news and events.
Here, small to medium entrepreneurs and suppliers are provided a platform to promote and sell products using ANZ's secure e-gate facility. For larger-sized green businesses, Carbon Market is a portal where carbon footprint reduction information is readily available.
In addition to managing the online portal, Carbon Market Pty Ltd also operates Eco TV, EcoNews, Eco Voice and Eco Daily.
Eco TV is a digital media platform which hosts content from environmentally conscious organizations in Australia including Keep Australia Beautiful, The Banksia Foundation and Conservation Volunteers Australia, among others. Viewers can go online to watch, listen and discuss the latest environmental headlines, sustainable lifestyle tips and interviews with industry thought leaders and eco-minded celebrities.
Eco News is a free-to-subscribe online news portal which features the latest and most relevant eco-news from around the globe analyzed from an Australian perspective. It is available in more than 140 countries.
Eco Voice is one of Australia's leading environmental information platforms, reaching tens of thousands of subscribers via a free-to-subscribe monthly newsletter.
Finally, Eco Daily is an online daily deals platform offering "clever, green savings."
"The Digital Group is keen to assist us to help businesses with environmental products and services to get their message out.They specialise in e-mail marketing, dealing with large client lists, and have built strong relationships with a large number of clients," Carbon Market Pty Ltd Director Tim Langdon said.
"As an online-display advertising and media content company that's gaining market share, Carbon Market seeks to engage with partners who can add significant value. By growing our audience we can further assist the many NGOs that we seek to serve," Langdon added.
For his part, The Digital Group Managing Director Ashley Farrugia said, "We are very excited to work with the Carbon Market group of companies. More than just a business, Carbon Market represents a global cause and the challenge to spread the word about carbon management and the need to adapt a more environmentally sustainable lifestyle is something that we are certainly ready to conquer."
He furthered, "The partnership between Carbon Market and The Digital Group is a perfect fit. We look forward to utilizing our digital marketing specialty and acquisition expertise to help spread Carbon Market's green message to a wider audience."
The Digital Group's success is reflected in its subscriber base which it has successfully grown to more than 600,000 in less than two years through multi-channel growth techniques as well as in the success of its own e-commerce platforms. Find out more about it at TheDigitalGroup.com.au.