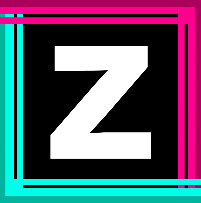 Los Angeles, CA (PRWEB) August 28, 2012
Divide Nine, a Los Angeles based entertainment technology studio, announces the release of the first no-regrets social video messaging app for iPhone and iPad – züm. This free app, which hit the iTunes App Store on August 9, 2012, allows users to send an unlimited amount of short video messages to their friends, which immediately self-destruct after being viewed, Tom Cruise - "Mission Impossible" style.
Functioning much like a video walkie-talkie, yet leaving no trace, züm gives users the freedom to send quick "züms" back and forth without leaving a trail. This new technology opens doors to a more casual and guilt-free form of video communication. The fast, simple, five-second videos connect friends in real-time in an addictive game-like way.
Nick Loui, Head of Interactive at Divide Nine, and co-creator of züm says, "We're excited that we are the first company to be boldly working with video in this way. To allow anyone to create video content without the expectation that it needs to look like a full-on production is truly amazing." Krishna Gopala, CEO, says "we expect others to follow soon, but look forward to paving the way and bringing new features to züm".
züm is free, fun and available NOW for iPhone in the iTunes App Store, with all platforms coming soon. Download it now at http://bit.ly/gozum.
Connect with züm on facebook at facebook.com/successzum, and twitter at twitter.com/successzum.
About Divide Nine:
Divide Nine is uniquely positioned at the intersection of entertainment, feature animation and social technology. With a team of seasoned, heavy hitting industry execs combined with emerging, fresh talent, Divide Nine is a rapidly growing studio at the heart of LA Technology and Entertainment. Krishna and Lisa founded Divide Nine in 2008 after successful tenures as top executives at companies such as Philips Electronics, MySpace, and Ticketmaster. For more information visit http://www.dividenine.com.
Media Contact: Jenn Deese, Melrose PR, jenn(at)melrosepr(dot)com, 310-450-7960, MelrosePR.com