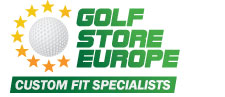 GolfStoreEurope has created their own shop within a shop by developing sectionalised bays
(PRWEB UK) 28 August 2012
At GolfStoreEurope customers are in for a treat as they are raising the bar in golf store design. No longer will they be forced to shop in a traditional and very stuffy atmosphere. Instead visitors should be prepared to enjoy a real feast for their eyes. Their newest store is finished in high gloss black and white making a bold move away from the traditional look of teak that can be found in most traditional golf shops.
Unlike so many of the more traditional golf stores where customers have to ask the salesperson to show them a particular brand of club or equipment, GolfStoreEurope has created their own shop within a shop by developing sectionalised bays for each of the amazing number of manufacturers that they carry in stock. This makes it so much easier for shoppers to find what they are looking for without waiting for one of the salespeople to come to their rescue.
Moving forward into the 21st century is very important to the staff at GolfStoreEurope's newest store located at Foyle Golf Centre in Derry Northern Ireland. No matter where golfers live, they need to take a day off and visit this amazing new golf equipment and supply store. Today's golfers will be amazed at their incredible inventory and their fantastically low prices.
GolfStoreEurope representatives state that the only real problem with visiting this completely redesigned store in person is that most golfers will find it very hard to walk out without buying a new set of clubs and all of the gear they have been putting off buying for years. They go on to add that visitors to the store can take their time and relax as they will find the staff ready to help them with plenty of good solid advice and all of the latest news in the golfing world, a far cry from the more traditional golf pro shops most golfers have become so used to, which was the purpose behind the changes that have been made.
GolfStoreEurope is Europe's leading provider of specialist golf equipment. Based in Ireland and boasting stores up and down the country, the retailer also gives customers the opportunity to order an array of top golf accessories on the web – head over to golfstoreeurope.com and check out the ever-expanding range of products now available at the click of a button. The staff at the company emanates a clear passion for the sport and so is able to cater for both amateur and professional golfers alike.