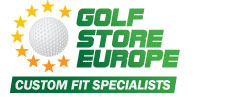 This renewed interest has meant good things for GolfStoreEurope
(PRWEB UK) 31 August 2012
However, despite getting off to a rough start last year, Rory McIlroy is off and running this year. This young Irish lad with a lifelong history of playing golf, starting with being coached by his father, has created a stir that is reverberating throughout the world of golf. With two major wins under his belt and only 23 years old, McIlroy has created a resurgence in young golfers that has not been seen in recent years.
This renewed interest has meant good things for GolfStoreEurope. According to the representative we spoke to, the number of both new and experienced young golfers coming in the doors has increased exponentially. As with most sports, the youngest fans all want to look like their idols. In order to do this, they want to use the same clubs, wear the same clothes and use the same balls. Although this may or may not make a difference in how well they play, the reality is that having the best gear used by the number one player on the PGA tour can't hurt.
With this renewed interest, GolfStoreEurope is now stocking the same Titleist clubs that McIlroy has been using on the tour. The only real problem they have been seeing with doing so is being able to keep these clubs in stock. Not only are they carrying complete sets of Titleist clubs, but players can buy the same Titleist ProV1x balls and improve drive distances and accuracy.
Golf enthusiasts should keep their eyes on Rory McIlroy as his career is just getting started, he will be a force to reckon with for many years to come. According to the representative from GolfStoreEurope, this success is responsible for what they are calling the "McIlroy Effect" and is expected to increase sales for some time to come.
GolfStoreEurope is Europe's leading provider of specialist golf equipment. Based in Ireland and boasting stores up and down the country, the retailer also gives customers the opportunity to order an array of top golf accessories on the web – head over to golfstoreeurope.com and check out the ever-expanding range of products now available at the click of a button. The staff at the company emanates a clear passion for the sport and so is able to cater for both amateur and professional golfers alike.