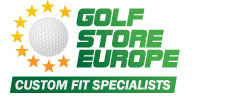 GolfStoreEurope wants its customers to know that they are doing everything they can to expose the various fake golf sites
(PRWEB UK) 31 August 2012
The representative goes on to say that "While those outside of the world of golf may find this to be a little odd, those of us who are in the retail business see these fake sites as a direct threat. Not only are they hurting our business, but our customers are getting cheated out of their hard earned money."
There was a time when it was easy to spot these fake golf sites, which could save buyers both time and money. Today these sites can be a little more difficult to spot, but they are still present and making their own mark on the web. Unfortunately the mark they are making is one filled with lies and deceit as they are more than happy to offer steep discounts and prices that often seem to be too good to be true.
Sadly, this type of pricing should be enough to send up warning flags in most people's minds, but far too many fall for them anyway. In talking with the staff at GolfStoreEurope, we found that while they are more than well aware of the number of fake golf sites that are popping up on the web, the problem is out of their hands. The problem is that other than warning their customers to avoid any web site where the English is not up to par and the prices are too low, there is not much they can do.
To put it in the simplest of terms, as with most things customers are considering buying, if the deal looks too good to be true, it probably is and they should keep their credit cards in their wallet. While a legitimate site such as GolfStoreEurope might charge more for the clubs and accessories buyers want, they will find that they still deliver the lowest prices customers are likely to find anywhere on or offline and always deliver every item that is ordered.
GolfStoreEurope wants its customers to know that they are doing everything they can to expose the various fake golf sites. At the same time the representative we talked to said that GolfStoreEurope will continue to warn their customers of the risks that these fake golf site pose both to them as golfers and to the real golfing equipment manufacturers in the hopes of one day eliminating them.
GolfStoreEurope is Europe's leading provider of specialist golf equipment. Based in Ireland and boasting stores up and down the country, the retailer also gives customers the opportunity to order an array of top golf accessories on the web – head over to golfstoreeurope.com and check out the ever-expanding range of products now available at the click of a button. The staff at the company emanates a clear passion for the sport and so is able to cater for both amateur and professional golfers alike.