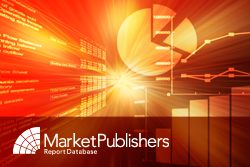 London, UK (PRWEB) August 28, 2012
The term 'intelligent transportation system' refers to the integration of the information and communication technology to improve the transportation network related to the railways, roadways, airways, and marine transport. The major focus of the government is towards the improvement of the road transportation due to the increasing number of road accidents and congestion in almost all the countries. Increasing mobilization from the rural to urban areas is one of the major reasons behind the increasing number of vehicles on the roads, which causes traffic problems as well as pollution.
The global ITS market is expected to reach USD 24.75 billion by 2017 at an estimated CAGR of 12%, with North America taking the lead.
New report "Intelligent Transportation Systems Market (2012 - 2017)" elaborated by MarketsandMarkets has been recently published by Market Publishers Ltd.
Report Details:
Title: Intelligent Transportation Systems Market (2012 - 2017)
Published: August, 2012
Pages: 287
Price: US$ 4,650.00
http://marketpublishers.com/report/technologies_electronics/semiconductors/intelligent_transportation_systems_market_2012_2017.html
Covering the intelligent transportation system for the road transportation, the report categorizes the market on the basis of systems, application areas and geography, as well as forecasts revenue and future applications of ITS. To contribute to a better understanding of the sector, the study presents true insights into the key market drivers, restraints & challenges, major trends & developments. Furthermore, the competitive landscape with 25 company profiles, and elaborate market forecasts for each region from 2012 to 2017 can also be found in the review. The research also throws light on the various activities being conducted by different institutes, universities, and non-profit organizations; besides describing the deployments of ITS systems in various regions.
Report Contents:
1 Introduction
1.1 Key Take-Aways
1.2 Report Description
1.3 Markets Covered
1.4 Stakeholders
1.5 Research Methodology
1.5.1 Market Size
1.5.2 Key Data Points Taken from Secondary Sources
1.5.3 Key Data Points Taken from Primary Sources
1.5.4 Assumptions Made for this Report
1.5.5 List of Companies Covered During Primaries
2 Executive Summary
3 Market Overview
3.1 Introduction
3.2 Market Definition
3.3 About Intelligent Transportation System (ITS)
3.4 Advantage of Intelligent Transportation Systems
3.5 Technologies, Standards, & Trends
3.5.1 Cloud Services
3.5.2 Global Positioning System (GPS)
3.5.3 Dedicated Short Range Communication (DSRC)
3.5.4 Wireless & Sensor Networks
3.5.5 Mobile Telephony
3.5.6 Roadside Camera Recognition
3.5.7 Radiowave & Infrared Beacon
3.5.8 Probe Vehicles
3.5.9 Near Field Communications (NFC) & Contactless Payments
3.5.10 Communication Access for Land Mobile (CALM)
3.5.11 Radio-Frequency Identification (RFID)
3.5.12 Long Term Evolution (LTE)
3.5.13 Radio Data System - Traffic Message Channel (RDS - TMC)
3.6 Market Dynamics
3.6.1 Drivers
3.6.1.1 Solution to traffic congestion
3.6.1.2 Government support
3.6.1.3 High benefit-to-cost ratio
3.6.1.4 Better supply chain management
3.6.1.5 Environmental benefits
3.6.2 Restraints
3.6.2.1 Slow growth of infrastructure
3.6.2.2 High installation cost
3.6.2.3 Lack of interoperability & standardization
3.6.3 Opportunities
3.6.3.1 Smart vehicles on smart roads
3.6.4 Winning Imperatives
3.6.4.1 Public private partnership
3.6.5 Value Chain Analysis
3.6.6 System Analysis of Its
3.6.7 Life Cycle of its Market by System
4 Its Market by Systems
4.1 Introduction
4.2 Advanced Traffic Management System
4.3 Advanced Traveler Information System
4.3.1 Vehicle-to-Infrastructure Interaction and Vehicle-to-Vehicle Interaction
4.4 ITS – Enabled Transportation Pricing System
4.5 Advanced Public Transportation System (APTS)
4.6 Commercial Vehicle Operation
5 ITS Market by Applications
5.1 Introduction
5.2 Fleet Management & Asset Monitoring
5.3 Traffic Monitoring
5.4 Collision Avoidance Systems
5.5 Traffic Signal Control Systems
5.6 Variable Traffic Message Signs
5.7 Parking Availability Systems
5.8 Traffic Enforcement Cameras
6 Geographic Analysis
6.1 Introduction
6.2 North America
6.2.1 U.S.
6.2.2 Canada
6.2.3 Mexico
6.3 Europe
6.3.1 Germany
6.3.2 France
6.3.3 U.K.
6.3.4 Italy
6.4 APAC
6.4.1 China
6.4.2 Japan
6.4.3 Korea
6.4.4 India
6.4.5 Australia
6.5 ROW
6.5.1 Middle East
6.5.2 Africa
7 Competitive Landscape
7.1 Major its Solutions Offered, by Companies
7.2 Key Growth Strategies
7.3 New Product Launch/Development
7.4 Mergers & Acquisitions
7.5 Partnerships/Agreements/Strategic Alliance/Collaboration
7.6 Contracts/Deployment
...
More new research reports by the publisher can be found at MarketsandMarkets page.