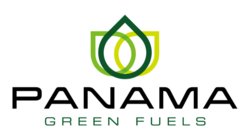 This is a fantastic privilege for a small business like ours and can only help us in our endeavours
London, UK (PRWEB UK) 29 August 2012
British Biodiesel experts Panama Green Fuels recently met with Ricardo Martinelli and Prince Andrew at a meeting at Buckingham Palace to welcome President Martinelli to the UK and further trade relations between Britain and Panama.
Also present at the meeting was Travelex founder and Chairman Lloyd Dorfman and Sir Roger Fry, President of Kings College Education Group.
Adrian Harvey, CEO of Panama Green Fuels said, "It was an amazing honour to meet both Prince Andrew and President Martinelli and discuss our project with them at Buckingham Palace. We were really excited when we got the invitation and expected it to be a much bigger event. Instead it was a very informal meeting with just 3 UK businesses represented and we spent an hour discussing some of the challenges we faced in our respective businesses."
"Britain is the single largest investor in Panama and it was a real endorsement for Panama Green Fuels to be included in this meeting alongside a household name like Travelex and a hugely successful company like Kings College Education. Its also great that we have the support of UK Foreign & Commonwealth Office and have received funding from the Prosperity Fund to assist us in our Research & Development stage of our business."
As a social enterprise at the cutting edge of the global biofuels market, Panama Green Fuels has a lot of work still to do to establish Jatropha as a successful feed crop in rural Panama and subsequently establish a biodiesel infrastructure in Panama.
Following a successful trail stage, Panama Green Fuels will begin the roll out of its plantations, these will employ thousands of rural workers helping to alleviate city migration issues and will be established on a socially friendly basis as a co-operative, thus ensuring maximum benefit and ownership for farmers and local landowners. It will also begin an education and knowledge transfer program with the local farmers and the National School of Agriculture providing a platform for success for future generations.
Dan Gray Panama Green Fuels CFO commented, "Because Panama Green Fuels is an infrastructure play, it is critically important that the legislation surrounding biofuels (Law 42) remains constant and that our investors and indeed local Panamanian land owners can be certain that the incentives that make investing in biofuels economically sensible remain. It was reassuring to hear from President Martinelli that Panama is committed to significant environmental improvements and that the bio fuel law was a showcase example of Panama's commitment to environmental improvement."
Notes to Editors
Panama Green Fuels
Established in 2011 with the express purpose of helping Panama fulfill the obligations laid down in Law 42, 2011 by creating the biodiesel infrastructure for Panama. The objectives of the law are to provide energy security to Panama, eliminate energy poverty, regenerate marginal land and to provide widespread employment in the poorer rural communities of Panama.
PGF is a private company funded by environmentally and socially conscious UK investors. It operates as a social enterprise where 50% of the equity of the business is gifted to the local farmers who under strict supervision from PGF, will cultivate many thousands of hectares of Jatropha.