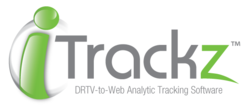 We know conclusively that iTrackz provides a competitively superior media optimization platform.
St. Petersburg, FL (PRWEB) August 31, 2012
For the better part of a decade, acquirgy's automated DRTV-to-Web tracking software has aided media buyers for over 140 clients and over 230 campaigns. Now called "iTrackz," the latest version enables buyers to easily upload tracking data into the Core Media system, and other refinements enable media buyers to extend the life of campaigns.
Born out of necessity in 2002, and constantly refined, iTrackz uses a "prefix" system combined with algorithms and databases to deliver a 96% accuracy rate. Only one URL is required, thus reducing costs and issues associated with using multiple unique URLs or "suffix" URL structures. Acquirgy recently published an in-depth alert that discusses the URL structure topic in detail (http://AA5.acquirgy.net). Extensive testing by acquirgy over 10 years has shown that the use of the iTrackz URL has no negative impact on response metrics vs. a "standard" URL that does not contain the tracking code.
iTrackz enables DRTV advertisers to track web activity (inquiries, orders, upsells, etc.) from each individual media placement, and further broken down by creative, offer, price and daypart. When this online tracking data is combined with phone and mail orders, the DRTV marketer now has the truest snapshot of the performance of each media placement. iTrackz is an integral part of acquirgy's DRTV testing, enabling media analysts to determine which combination of media, daypart, creative and offer is working best – in the shortest period of time.
"We know conclusively that iTrackz provides a competitively superior media optimization platform that assures our clients that profitable DRTV placements are not cancelled because of the inaccuracy of attributing online response back to the media source. The ability to get to this level of tracking and analytics for our media planning is a critical element to helping our clients succeed," said acquirgy President Steven Morvay.
In the latest version of iTrackz, tracking data can be formatted to be compatible with the Core Media system, allowing analysts to combine media information with iTrackz tracking data for better media planning. The iTrackz software has been in continuous operation since 2002, has been constantly refined and updated, and has been used by Hoover, Intuit, eDiets, Kraft, Rhapsody Music Service, TiVo and others.
Recent updates to iTrackz also include the additional databases and algorithms that improve accuracy. Reporting features have been expanded to include upsells that are critical to the success of a DRTV campaign. The iTrackz software is available only to acquirgy media clients. Report data is provided via desktop interface. To date, no other tracking platform has been identified that provides the level of accuracy for tracking DRTV-to-Web activity.
To learn more about iTrackz, go to: http://R3H.acquirgy.net
Acquirgy SVP Linda Chaney will be at the ERA Show in Las Vegas in September, and would be happy to demo iTrackz, by appointment. Contact: lchaney(at)acquirgy(dot)com; 727-576-6630 x158
About Acquirgy
Acquirgy is a customer acquisition agency specializing in multichannel campaigns fueled by DRTV. With over 300 DRTV campaigns and over 100 landing pages/microsites developed for clients, acquirgy is acutely aware of what it takes to convert consumers who arrive online from infomercials and short-form commercials.