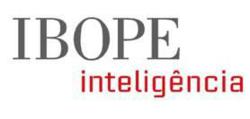 Utica, NY (PRWEB) August 28, 2012
A majority of US adults agree with the federal government's decision to begin another round of graphic anti-smoking TV advertising, a recent IBOPE Inteligência online poll finds, but those who disagree think the government should just butt out.
The government recently announced it plans another round of graphic TV advertising showing diseased smokers, and 58% agree with that decision. A large majority of Democrats also agree with airing the ads (79%), but a majority of Republicans (55%) disagree. Independent voters are split: 50% agree and 46% disagree.
Among the 37% who disagree with the government airing a new round of anti-smoking ads, the most likely reason is the belief that it is not the role of government to discourage people from using a legal product.
Those who disagree were offered three possible reasons why and asked to choose all that apply. Ranking first at 75% is believe the government should not discourage use of a legal product, followed by 28% who say the ads are not effective in getting people to quit smoking and 22% who say the ads are offensive and too graphic.
From August 20-22, IBOPE Inteligência conducted an online survey of 2,141 US adults. The margin of error is +/- 2.2 percentage points. A sampling of IBOPE Inteligência's online panel, which is representative of the adult population of the US, was invited to participate. Slight weights were added to region, party, age, race, religion, gender and education to more accurately reflect the population.
ABOUT IBOPE Inteligência
IBOPE Inteligência, formerly IBOPE Zogby International, is a non-partisan, premier global public opinion polling and market research firm that offers timely, accurate results and in-depth analysis and insights. IBOPE Inteligência works with issue experts in a vast array of fields including healthcare, technology, finance, insurance, energy, agriculture, public affairs, and media who offer insightful data analysis and exceptional service to clients in countries throughout the world. IBOPE Inteligência experts analyze data and work with clients to develop and implement new strategies, and offer customized and attractive solutions to challenges our clients face. IBOPE Inteligência is a subsidiary of the IBOPE Group of Sao Paulo, Brazil.
Please visit http://www.ibopeinteligencia.com for more information on IBOPE Inteligência.
About IBOPE Group
IBOPE Group is a Brazilian multinational company specializing in media, market and opinion research with offices in the United States and 14 Latin American countries. Since its founding 70 years ago, it has been providing a wide range of information and studies on media, public opinion, voting patterns, consumption habits, branding and market behavior.
For more information on IBOPE Group, please visit http://www.IBOPE.com.