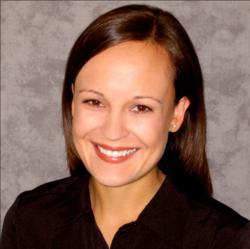 Long Beach, CA (PRWEB) August 28, 2012
Ulmer Dermatology, a leading dermatology practice for more than 35 years in Long Beach and the South Bay area, welcomes a new associate to their team. On August 1, 2012, Dr. Amy Reinstadler joined Dr. Douglas Ulmer and Dr. Zena Gabriel at Ulmer Dermatology. Dr. Reinstadler joins Ulmer Dermatology's team of board-certified dermatologists providing skin care and general, surgical, pediatric, and cosmetic dermatology.
Dr. Reinstadler is a lifelong resident of California who graduated with an undergraduate degree in Microbiology, Immunology, and Molecular Genetics from the University of California, Los Angeles. While at UCLA, Dr. Reinstadler graduated with honors, including Magna cum laude and Pi Beta Kappa.
Upon graduation from UCLA, Dr. Reinstadler attended the Keck school of Medicine at the University of Southern California. During her time at USC, Dr. Reinstadler was elected as a member of the Alpha Omega Alpha Honor Medical Society. She also received numerous scholarships and awards, including the American Medical Association Education and Research Foundation Fund Clinical Award, which is given to the top graduating student each year.
Dr. Reinstadler completed her dermatology residency training at the University of California, Irvine. In the general dermatology area she has excellent hands-on-experience in several areas including acne treatment, eczema, psoriasis, rosacea, skin cancer detection and removal, hair loss, and vitiligo. She is an expert in many cosmetic procedures, including injectable fillers and volumizers, Botox, lasers, chemical peels, and sclerotherapy.
Dr. Reinstadler lives in Long Beach, California and is married to a head and neck surgeon. Dr. Reinstadler's great spirit, energy, and intelligence makes her an excellent addition to the practice at Ulmer Dermatology.
With Dr. Reinstadler's addition to the team of doctors at Ulmer Dermatology, the practice now offers extended hours for the convenience of clients in the Long Beach area. The team of dermatologists at Ulmer Dermatology now offers full dermatology services in Long Beach Monday through Friday from 8:30 to 5 pm. Additionally, Ulmer Dermatology is now open some Saturdays to better serve clients who aren't available for appointments during the week.
To learn more about the doctors and staff at Ulmer Dermatology, visit the practice's website at http://www.ulmerderm.com.