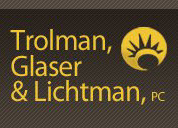 To stay safe this holiday weekend, the attorneys at Trolman, Glaser & Lichtman want to remind all New Yorkers to follow the U.S. Coast Guard's boating safety tips anytime you're on the water
New York, NY (PRWEB) August 29, 2012
On July 4, a yacht capsized and sank in a bay just off Long Island. The 27 passengers aboard the 34-foot boat had been watching fireworks when they suddenly encountered bad weather and a wave swept over the boat. Three children died in the boating accident. According to Fox News, it is believed that the boat only had 10 life jackets onboard.
This tragic accident, coupled with other drowning incidents in New York, prompted several New York state legislators to propose a bill that would eventually require all power boaters to complete an eight-hour safety course before obtaining a boating safety certificate. A similar proposed bill would offer reduced insurance premiums for boat operators after the completion of a qualified boat safety course. Currently, boat operators in New York are not required to be specially licensed or complete a boat safety course unless they are under the age of 18 or operating a personal watercraft.
And, as seen by boating accident statistics in New York, boat safety is a real concern. In 2011, there were 226 boating accidents reported throughout the state, according to statistics compiled by the New York State Office of Parks, Recreation & Historic Preservation. In those accidents, 26 people died and another 190 were injured. It is likely that the use of life jackets saved a number of these accident victims.
As Labor Day weekend quickly approaches and many New Yorkers head to the water to celebrate one of the last weekends of summer, attorney Jeffery Lichtman reminds swimmers, boaters and personal watercraft operators that tragic accidents can happen anytime you're on a lake with motorized vehicles. In most cases, boat-related accidents occur because of human error or poor judgment rather than the actual boat and its equipment.
To stay safe this holiday weekend, the attorneys at Trolman, Glaser & Lichtman want to remind all New Yorkers to follow the U.S. Coast Guard's boating safety tips anytime you're on the water:

Wear a life jacket. Use properly fitted Coast Guard-approved life jackets at all times while on a boat — even if the boat is anchored or moored. And make sure that the boat has enough life jackets onboard for every passenger.
Check the local weather forecast. Boating or swimming in thunderstorms or strong winds is dangerous.
Stay sober. Alcohol use affects judgment, vision and coordination, so do not drink while on the lake. Reports suggest that alcohol is a contributing factor in 20 percent of boating fatalities.
Be aware of the risk of carbon monoxide (CO) poisoning. You don't have to be on a boat to be injured by carbon monoxide — boaters have died from exposure on swim platforms and other areas where exhaust is emitted. Ensure proper ventilation and make sure equipment is properly installed and maintained.
Consider taking a boat safety course. Even though it is not the law for most boaters in New York, knowing how to react in an emergency situation on the water can save lives.
Whether you are driving the boat, riding on it or just swimming near one this Labor Day weekend, keep these safety tips in mind to stay safe, alive and injury-free.
About attorney Jeffrey Lichtman and Trolman, Glaser & Lichtman:
The personal injury lawyers at Trolman, Glaser & Lichtman, along with their team of experienced support staff, have represented thousands of injured New Yorkers in the past 40 years and obtained more than $1 billion in settlements and verdicts for their clients. The firm handles personal injury cases throughout New York City and the five boroughs, including cases involving slip-and-falls, nursing home negligence, elder abuse, motor vehicle accidents, medical malpractice, defective medical devices and dangerous drugs.
To contact the personal injury attorneys at Trolman, Glaser & Lichtman, visit the firm's website at http://www.tgllaw.com or call 212-561-5036.