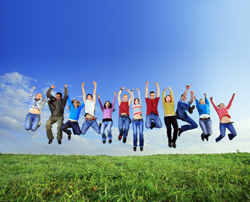 Camden, SC (PRWEB) August 30, 2012
Dr. Energy Saver South Carolina is pleased to introduce Jim Campbell as their newest sales person. He is responsible for helping customers learn how they can make their homes more energy efficient.
Jim brings significant training and solid experience to his new position. He is licensed in South Carolina as a home inspector, a radon and mold inspector, home builder, and home appraiser. His background and work history have prepared him well. Since 2006 Jim worked as a real estate appraiser and residential home builder as well as a manufactured home contractor. Prior to this, he gained his experience in radon and mold remediation, and as a home inspector. Earlier in his career, for 14 years, he framed custom homes and did remodeling work as well.
Jim's experience and training are a perfect fit with Dr. Energy Saver South Carolina. He has the knowledge to detect where and how homes are lacking proper insulation, for example, and how windows and doors are sources of energy leaks; as a Dr. Energy Saver expert, he has solutions for every problem.
Jim is originally from Summerville and now resides in Gilbert, South Carolina with his family.
Dr. Energy Saver South Carolina has been in business since 1990 and is a member of the national network of home performance professionals. Their employees receive on-going training in the latest technologies and products for home energy efficiency. The services of Dr. Energy Saver South Carolina include home energy assessments, insulation and air sealing for every room in the home, and window and door replacement.
In addition to Camden, they service residents in Columbia, Mount Pleasant, Lexington, Greenville, and the surrounding areas.