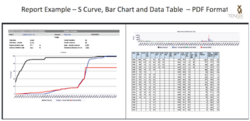 Virginia Beach, Virginia (PRWEB) August 30, 2012
The introduction of the later versions of Primavera P6 EPPM (R8.1 and R8.2) have driven the reporting capabilities of the enterprise tool suite into BI Publisher. This means that Primavera P6 EPPM users moving to R8.1 or R8.2 must recreate their custom reports in BI Publisher in order to run them from within Primavera P6 EPPM.
"Oracle Business Intelligence Publisher with Primavera P6 R8.x is becoming an increasingly important capability for clients to implement," said Emily Foster, Director of Marketing. "Our new capabilities rapidly help clients make the most of their investment in BI Publisher providing the tools they need to focus on the metrics and performance of their business".
Learn more about these new services here http://www.tensixconsulting.com/primavera-p6-bi-publisher-services/
The Ten Six consulting team are veterans in both Primavera P6 and BI Publisher having worked on some of the largest deployments in the US. "These new Oracle Business Intelligence Publisher services add to our existing BI Publisher training classes offering clients complete end-to-end support. In addition, our clients can have our class tailored as well as have Ten Six consultants augment their teams to accelerate their implementation" says Foster.
For more details about this and other services offered by Ten Six Consulting, visit http://www.tensixconsulting.com/